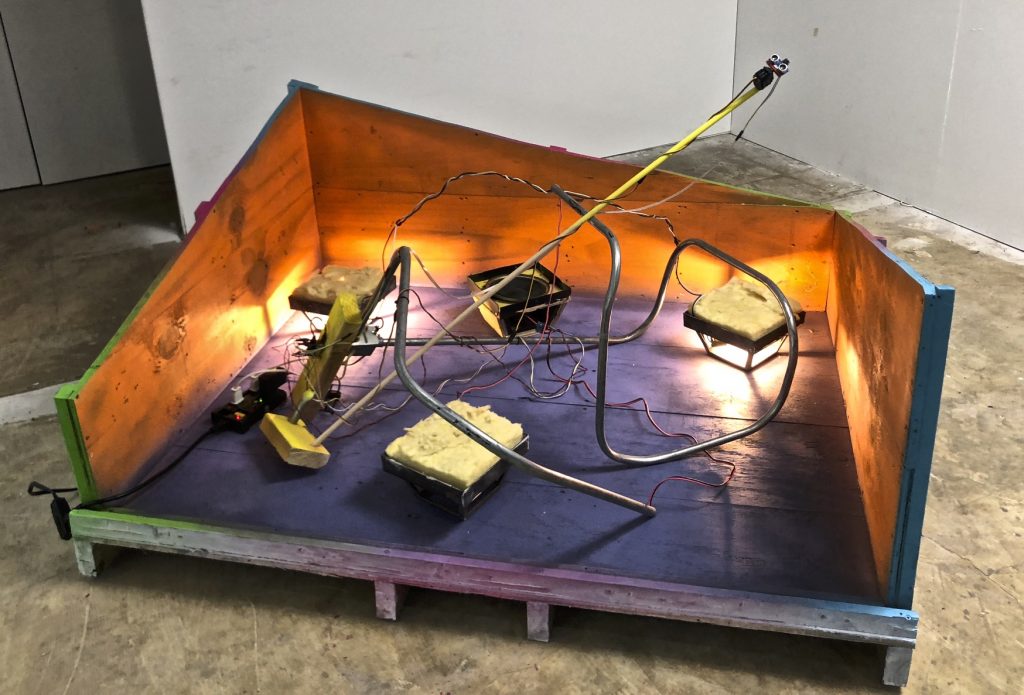 Video of the exhibition
July's Third Saturdays will feature Artist Jason Lazarus and his project A CENTURY OF DISSENT: MIAMI!, along with other memorable artistic and cultural and activations including musical performances, films, videos, and workshops throughout the afternoon and evening.
---
Program
A CENTURY OF DISSENT: MIAMI!
All day open studio and walk-in workshop
A CENTURY OF DISSENT: MIAMI! is a project by Mana Contemporary Miami Artist-in-Residence Jason Lazarus that investigates the history of protest in the greater Miami area. Members of the public are invited to collaborate with the artist on reconstructing protest signs used locally over the past hundred years, or on recreating signs they previously made themselves. A CENTURY OF DISSENT: MIAMI! will result in a physical archive reflecting Lazarus's commitment to themes of social justice and visibility.
---
OPEN STUDIOS
Mana Residencies' Studios, Second Floor
Visit the studios of Peruvian artists Raura Oblitas and Juan Carlos Mejia, residents at Mana Contemporary Miami, as part of a new residency program in partnership with Iniciativa Fugaz dedicated to the vibrant Peruvian arts community. The program is anchored by a six-week residency at Mana Contemporary Miami and provides artists with access to a private studio, studio visits, field trips, social events, and opportunities to participate in public events.
Miami Artist Studios, Third Floor
Visit the studios of artists in the Mana Contemporary Miami Community.
MANA web site for more inf.
---
This is always a great experience, also seeing our good friend and artist Rafael Varga Bernard, check the website for more information.