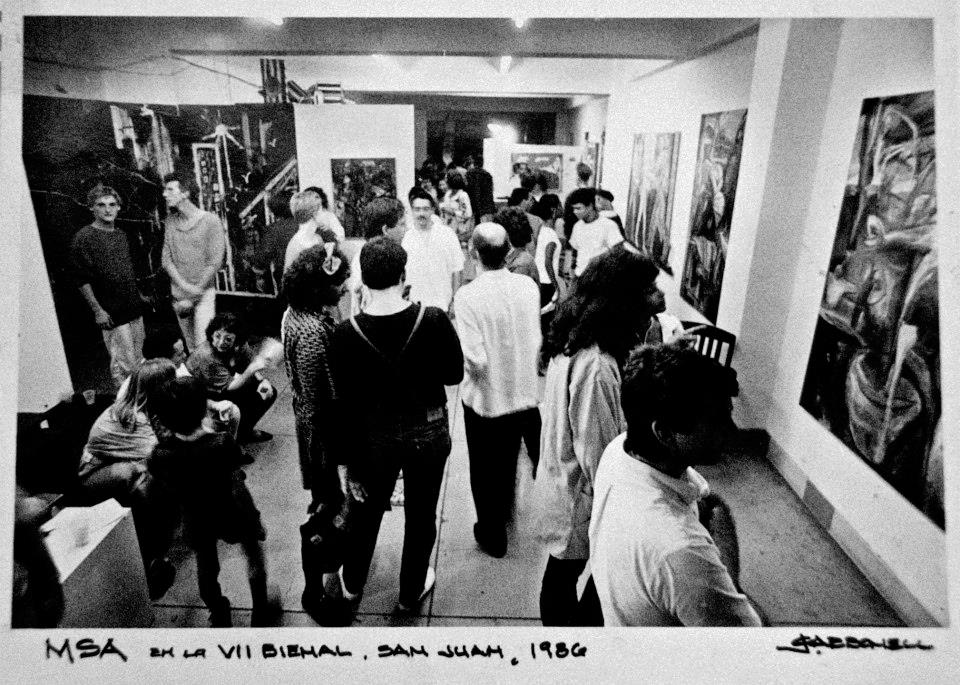 MSA (Manifiesto sintetizado actualizado), synthesis of ideas, individuals and mediums involved in the creative process. This experimental space existed (1985-1991) on the fifth floor of the old building of the SINGER sewing machine company in Old San Juan, Puerto Rico, previous Libreria Campos. Opened on August 30-31, 1985 in San Juan, Puerto Rico, by Teo Freytes, Yrsa Dávila, César Stephenberg and Roberto Torres, on the same days that the country was shaken with a series of arrests in Puerto Rico, and some cities in United States by FBI against citizens linked to the island's independence movements, specifically to the group calling itself "Los Macheteros", but that's another story.
It was a space where visual arts would be presented side-by-side with dance, theater, music, performances, video, and poetry. Within this space, there would be no labeling of works by genre, since the M.S.A. considered everything to be art; which is why no censorship was applied. In addition to holding events to run parallel with exhibitions, the space was used to introduce the work of young and emerging artists of Puerto Rico and as a workshop for artists. Only one rule: Autonomy / Synthesis = The artist decides what he presents and is responsible for the content of his work.
Place of encounters and debates where the vital element is art, in its different manifestations and the synthesis of everyday elements that confronts the viewer with the surrounding world, without restrictions. 30 years later we continue with this task, now in the virtual space.
Teo Freytes, Yrsa Dávila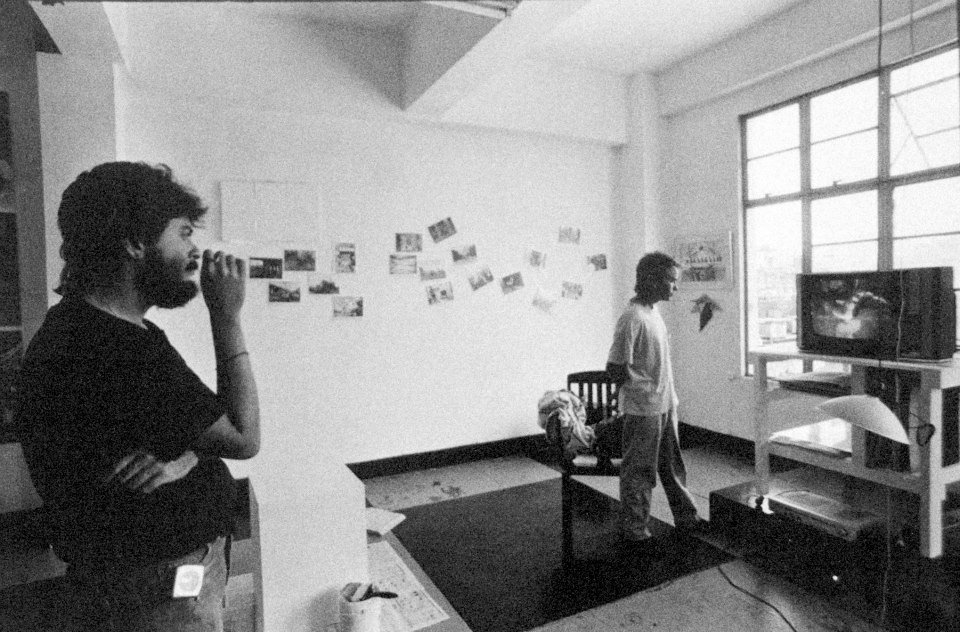 MSA (Manifiesto sintetizado actualizado), síntesis de ideas, individuos y medios involucrados en el proceso creativo. Este espacio experimental existió (1985-1991) en el quinto piso del antiguo edificio de la empresa de máquinas de coser SINGER en el Viejo San Juan, Puerto Rico, antigua Librería Campos. Abre sus puertas el 30 y 31 de agosto de 1985 en San Juan, Puerto Rico, por Teo Freytes, Yrsa Dávila, César Stephenberg y Roberto Torres, el mismo día en que el país fue sacudido por una serie de arrestos llevados a cabo por el FBI en Puerto Rico, y algunas ciudades en Estados Unidos contra ciudadanos vinculados a los movimientos de independencia de la isla, específicamente al grupo que se hace llamar "Los Macheteros", pero esa es otra historia.
Era un espacio donde las artes visuales se presentarían paralelamente con danza, teatro, música, teatro, performance, video y poesía. Dentro de este espacio, no se etiquetaban las obras por género o medio, ya que M.S.A. considera todo como arte; por eso ninguna obra era censurada. Además de eventos paralelos a las exhibiciones, el espacio se utilizó para presentar el trabajo de artistas jóvenes y emergentes de Puerto Rico, también funcionaba como taller para los artistas. Solo una regla: Autonomía / Síntesis = El artista decide lo que presenta y es responsable del contenido de su trabajo.
Lugar de encuentros y debates donde el elemento vital es el arte, en sus diferentes manifestaciones y la síntesis de elementos cotidianos que confronta al espectador con el mundo circundante, sin restricciones. 30 años después continuamos con esta tarea, ahora en el espacio virtual.
Teo Freytes, Yrsa Dávila
Este proyecto forma parte de Documents of the 20th-century Latin America and Latino Art, Digital Archive and publications Project at the International Center for the Arts of the Americas (ICAA) of the Museum of Fine Arts (MFA), Houston
This Project is part of Documents of the 20th-century Latin America and Latino Art, Digital Archive and publications Project at the International Center for the Arts of the Americas (ICAA) of the Museum of Fine Arts (MFA), Houston
https://icaadocs.mfah.org/s/en/item?fulltext_search=MSA