Many Visions, Many Versions – Art from Indigenous Communities in India at Frost Art Museum FIU
Miami, FL – June 16, 2018 – The stars were aligned for the spectacular opening of Many Visions, Many Versions – Art from Indigenous Communities in India exhibition at the Patricia https://msa-x-2.msa-x.org/wp-content/uploads/2010/11/movie-icon.jpg& Phillip Frost Art Museum at Florida International University. The museum's Director, Jordana Pomeroy, welcomed luminaries and art lovers to experience these rarely seen indigenous works featuring artists from central India, the Mithila region of Bihar, and the narrative scroll painters of West Bengal. A special preview tour for museum members was provided by the prominent collectors Umesh and Sunanda Gaur. Guests were also treated to a stunning music and dance performance inside the majestic ambiance of the museum's Grand Galleries. This exhibition was organized by BINDU modern Gallery and toured by International Arts & Artists, Washington, DC and curated by Drs. Aurogeeta Das and David Szanton, with assistance from consulting curator Jeffrey Wechsler. The exhibition was made possible at the Frost Art Museum FIU by the Jane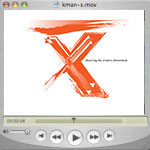 Hsiao Asian Art Endowment.
---
The exhibition features 47 exceptional paintings and drawings, selected from private collections in the United States and Europe, by 24 significant indigenous artists including Jangarh Singh Shyam, Jivya Soma Mashe, Sita Devi, and Swarna Chitrakar, among others. #ManyVisions #ArtFromIndia #IndigenousArt #ContemporaryArt #IndianArt
---
This is an amazing show, a must see!!!!