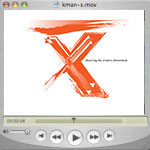 South African artist Lionel Smit for a family-friendly, hands-on workshop inspired by works in his current MOCA exhibition Obscura.
---
Chana Budgazad Sheldon
turns the focus on local artists and community as MOCA's new leader.
The Museum of Contemporary Art (MOCA), North Miami has been through highs and lows since opening as the Center of Contemporary Art in 1981, but, after some tumultuous times in recent years, things are now looking up—and focused—with the recent appointment of Chana Budgazad Sheldon as the institution's new executive director. The former Locust Projects leader brings a passion for innovation and a commitment to community—most recently on display in her role as the Miami director of nonprofit ProjectArt—to MOCA, which rocketed to international attention under the tenure of Bonnie Clearwater, now at NSU Art Museum Fort Lauderdale.
Since joining the institution earlier this year, Sheldon has been settling in with staff and talking with community stakeholders, including those at neighboring institutions. "My immediate priority at this moment is listening," she says. "I want to hear from the community about what brings people into a public museum. I have found that ideas and programs with staying power are born from these kinds of conversations."
MOCA's spring season opened with Obscura, the first solo museum exhibition in the United States by South African artist Lionel Smit, and Sheldon is excited about the fall's solo exhibition with Miami's Mira Lehr, Tracing the Red Thread, opening Sept. 6. "With Mira's show, we are reinforcing MOCA's commitment to supporting local artists," she says. "MOCA is known for its provocative and innovative exhibitions, and for seeking a fresh approach. That is our strength and opportunity."
---
This Show was impressive for its size, and the great installation of the work, MOCA is an amazing space, a must viste.
---
Catalogo
---