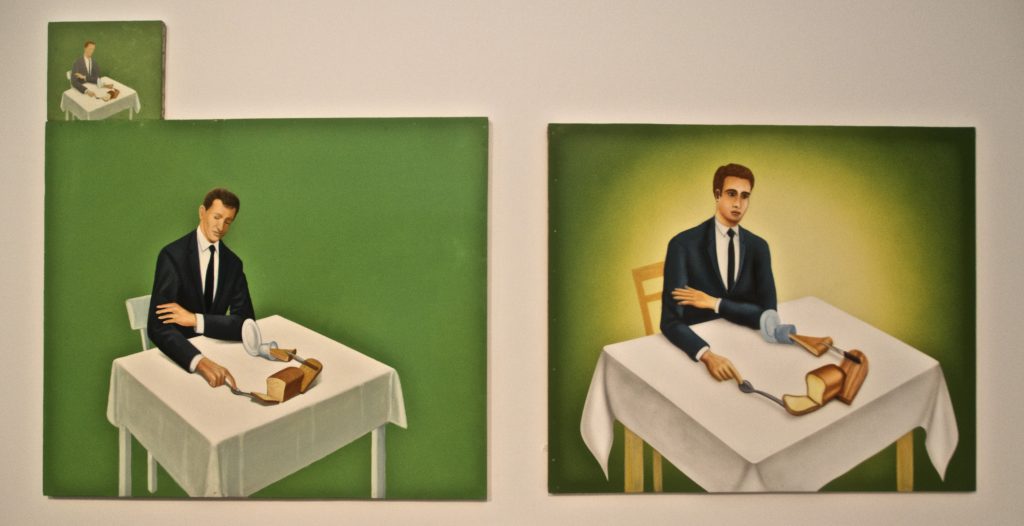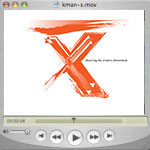 The Institute of Contemporary Art, Miami hosts a presentation of paintings by Francis Alÿs based on three important multi-panel works in the museum's permanent collection.
The artist's "Sign Painting Project" series (1993–97), one of his first important bodies of work, involves his close collaboration with three commercial sign makers in Mexico City who copied, enlarged, or otherwise interpreted his original paintings. Alÿs, in turn, made new versions of his paintings based on these interpretations, calling into question the final works' authorship and value. This body of work is typical to Alÿs for its deft navigation of social and economic factors. Reflecting on the declining art of commercial sign painting in a digital and hyper-capitalist age, the artist considers the culture of image making and disrupts the market, redistributing value to traditional image makers.
Francis Alÿs (b. 1959, Antwerp, Belgium) is an interdisciplinary conceptual artist working in installation, video, painting, drawing, photography, and performance to address issues of geopolitical and social conflict in urban environments. Trained as an architect, Alÿs moved to Mexico City in 1986, where he began making public performance works as meditations on the experience of urban living. These interventions into urban space reflect conditions of dynamic unrest among communities living on Latin American borders.
---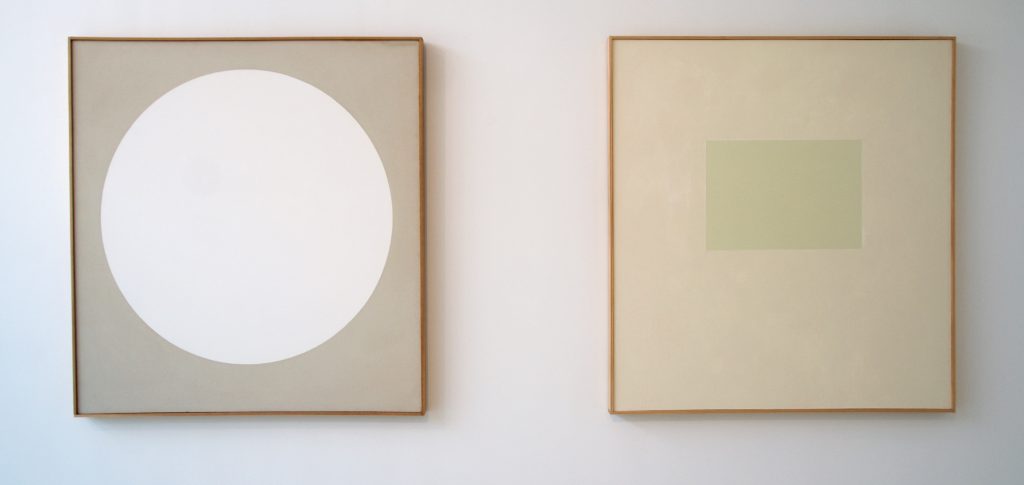 "Walter Darby Bannard: 1959-1962" is a focused presentation of a series of breakthrough paintings the artist produced over a period of several years, during which he abandoned gestural brushwork and developed a pared-down geometric vocabulary. The early works presented have rarely and only recently been exhibited.
As was the case for other artists of his generation who aspired to advance abstraction, the years in which these paintings were produced represented for Bannard a moment of reckoning with the lessons and legacy of Abstract Expressionism-and with the desire to inaugurate a new era in American painting. Living in Princeton, New Jersey, at the time that he made these works and working alongside fellow artist Frank Stella, who was on the verge of his own breakthrough with his series "Black Paintings" (1958-60), and Michael Fried, who would soon become one of the leading art critics of his generation, Bannard purged his paintings of any vestiges of self-expression and pared the canvases down to a single geometric form in a colored field. This allowed him to explore what he deemed painting's most important aspects: the use of color and a "total, in-your-face presentation," whereby all that the painting had to offer was right there in front of the viewer, all at once.
Walter Darby Bannard (b. 1934, New Haven; d. 2016, Miami), a leading figure in the development of Color Field painting, held over one hundred solo exhibitions during his lifetime, and was included the seminal exhibitions "Post-Painterly Abstraction," curated by Clement Greenberg at the Los Angeles County Museum of Art in 1964, and "The Responsive Eye," curated by William Seitz at the Museum of Modern Art, New York, in 1965. His work can be found in the permanent collections of the Centre George Pompidou, Paris; Metropolitan Museum of Art, New York; Museum of Modern Art, New York; Whitney Museum of American Art, New York; Museum of Fine Arts, Boston; and the Museum of Fine Arts, Houston, among many others. Bannard served as the chair of the art and art history department at the University of Miami from 1989 to 1992.
---
Once again we visited ICA for the new artist they have installed on the first floor we hope you get a chance to visit these very different shows.
---