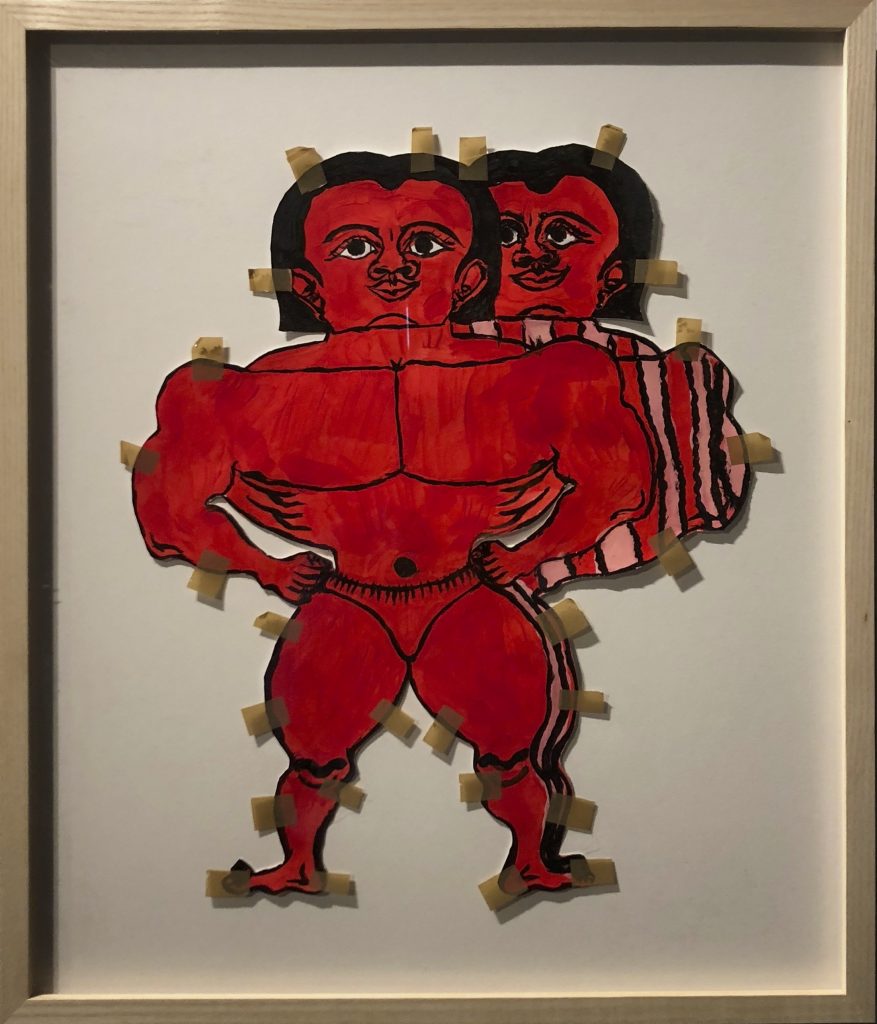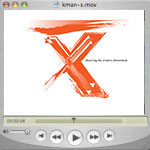 "Outsider Artists from Havana" is an exhibition managed by the National Art Exhibitions of the Mentally Ill Foundation which aims to show the artistic production of two of the most recognized Cuban artists in the genre of #outsiderart: Misleidys Castillo and Jorge Alberto Hernández Cadi (El Buzo).
Each artist presents very different aesthetics and themes, according to their respective mental disorders. The interpretation of their special universes is shaped consistently with the recurrence of a distinctive language that is supported by their craft, which is an important concept that unites them.
The Patricia & Phillip Frost Art Museum FIU, face book
---
Meet Cuban Artist Misleidys Francisca Castillo Pedroso and Her Gender-Bending Bodybuilders
Every day artist Misleidys Francisca Castillo Pedroso paints "s/he" characters in the living room of the small apartment she shares with her mother and brother outside of Havana, Cuba.
Deaf and mute, Pedroso exists in an isolated environment. With construction paper, tempera paint, and cheap brushes, she creates a large cast of characters—an army, perhaps—of bodybuilders. Some are male, recently some female, and some both.
Her posse comes in three sizes: extra-large, large, and small. These intense figures confront, preen, and demonstrate a fierce confidence that conveys an attitude of "don't mess with me." Each drawing is meticulously attached to the wall with regular-size pieces of tape reminiscent of cut-out paper dolls. Installed in multiples, their rambunctious visual noise fills the quiet of her family home. They are everywhere: beyond the living room, in her mother's and brother's bedrooms—even overrunning Pedroso's own sanctuary.
The artist's paintings follow a precise template, and one of her few deviations invokes the proverb "The hoary head is a crown of glory if it is found in the way of righteousness." Some characters are bald, while others are bald and horned, Afroed, spiky-haired, flat-topped, or bobbed. Muscles are consistently delineated in strong black strokes and skin colors run the rainbow from the obvious dark browns, tans, and yellows to the greens and aquamarines of aliens. The characters strike more or less the same muscle pose: legs spread, toes turned out, and arms at hips, behind hips, or raised with flexing biceps.
more on this article artnet
---
Outsider artists, or artists that work outside the mainstream art communities and academic culture, are self-taught. Certain outsider artists suffer from mental illness that contributes to the creation of unconventional and elaborate works of art.
A documented history exists of mental health professionals who, since the 19th century, have identified and helped bring recognition to patients whose skilled artistic expressions reveal distinctive personalities, complex thought processes, and ultimately, their humanity.
The Patricia & Phillip Frost Art Museum FIU web site
---
We recommend this show, this is how art gives us many ways of expression and ways out and ways into our mind.