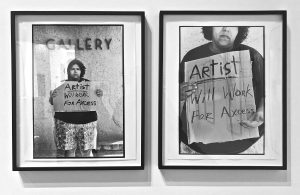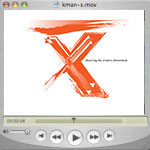 "Years in the making, her eponymous exhibit includes portraits of patrons of the Plush Pony, a lesbian bar from the 1980s, and moves into a series of self-portraits featuring Aguilar's fleshy body nestled in nature."
-Excerpted from a Link TV article spotlighting Latina artists that have succeeded in pushing boundaries.
---
In speaking about her practice, Laura Aguilar writes, "My artistic goal is to create photographic images that compassionately render the human experience, revealed through the lives of individuals in the lesbian/gay and/or persons of color communities." See "Laura Aguilar: Show and Tell" at the Frost Art Museum from March 3 to May 27, 2018
---
MSA-X
We were amazed by the exhibition, we hope all get a chance to see it. The exhibition takes us through a life which is lived, and we hope she keeps on creating, showing us the artist confrontation of her depression, her family, her friend, and life and death, in this complicated world, an amazing show!
We thank the Artist the Forst Museum for the opportunity to see this exhibition.
[ngg_images source="galleries" container_ids="6″ display_type="photocrati-nextgen_basic_thumbnails" override_thumbnail_settings="0″ thumbnail_width="240″ thumbnail_height="160″ thumbnail_crop="1″ images_per_page="20″ number_of_columns="0″ ajax_pagination="0″ show_all_in_lightbox="0″ use_imagebrowser_effect="0″ show_slideshow_link="1″ slideshow_link_text="[Show slideshow]" order_by="sortorder" order_direction="ASC" returns="included" maximum_entity_count="500″]