MIRROR IMAGE
Works by: Lole Asikian, Loris Cecchini, Daniel Domig, Adétòmíwá A. Gbadébò –
Clemencia Labin, Dirk Salz, Daniel Verbis, Santiago Villanueva
LOLE ASIKIAN
Born in 1984 in Buenos Aires, Argentina
Studies
Creative Process, Central Saint Martins College of Art & Design, London, UK  2010
Alternative Photographic Processes, Central Saint Martins College of Arts and Design, London, UK.
Magnum Documentary course, Stuart Franklin,Chris Steele Perkins, Matt Stuart.
Street Photography Workshop, Bieke Depoorter y Harry Gruyaert, Brussels, Belgium
Clínica de obra, Fabiana Barreda, Buenos Aires, Argentina.
Taller de arte contemporáneo, Sergio Bazán, Buenos Aires, Argentina.
Muestras
Responding to the city, Lcc London, curador Chris Steel Perkins, 2016
Las puertas del Infierno, Sala Imán,Fundación Cazadores,Buenos Aires, 2019
Encierro, Distrito1 Arte, curadora Violeta Janeiro, Chubut, 2020
Silencien Micrófonos, Galería Camarones, curador Sergio Bazán,Buenos Aires,2020
Mi vereda, curadora Valeria Vilar, Buenos Aires, 2020
Coleccionables de Emergencia, Munar,Buenos Aires, 2021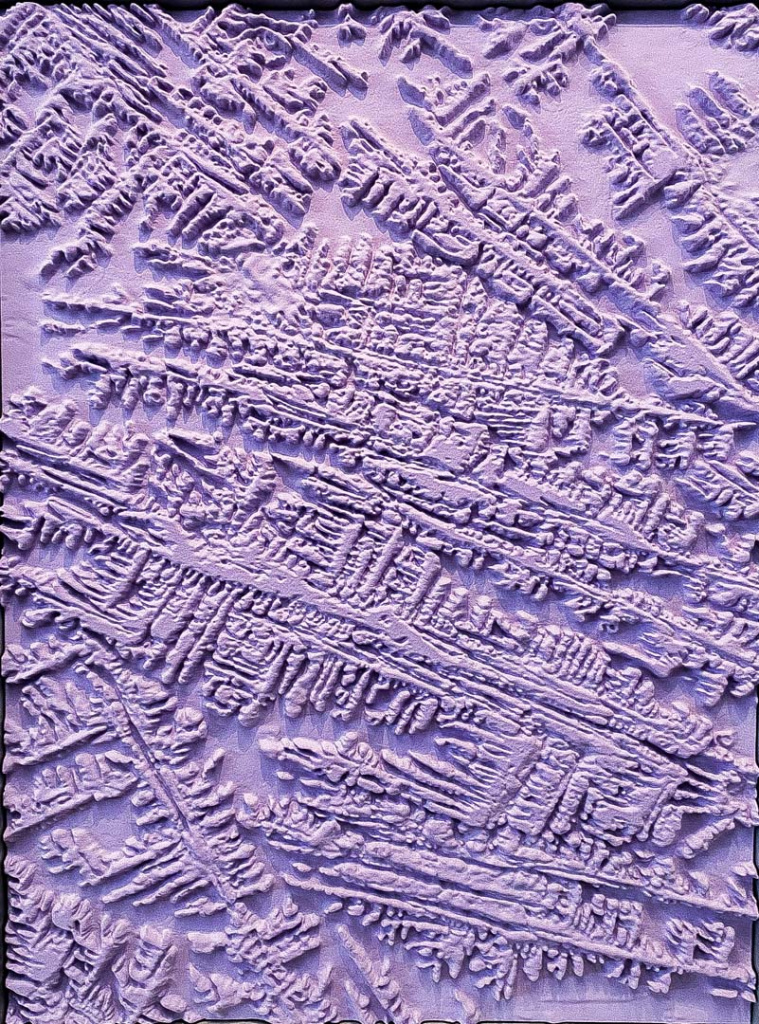 LORIS CECCHINI
Born in 1969 in Milan, Italy
"Nature in itself fascinates me: the phenomenal organization of the movement of liquids, the shapes of leaves, the structure of seeds, the complexity of mineral shapes… I observe them, and I let them point the way, then I often like developing it through a technological line of thinking, which for me is an important form of knowledge. I look at the relationship between aesthetics and science: I stay on the boundary between the natural and the artificial, I draw from nature which I then work with using other forms of knowledge and, in the end, I try to create a shift, a poetic suspension."
What distinguishes Cecchini's modus operandi then, especially in recent years, is the attempt to go beyond the 'epidermis', the purely aesthetic aspect of this nature, understood in the broad sense, to discover, often using scientific means, such as the microscope, precisely the more intimate structures, almost the chemical bonds, one might say, and make these the models, resorting to the term once again, of his works. We also understand how the artist's approach to nature is so 'emotional', based on inspirations and emotions, how 'analogical', how scientific, how technological it is. It is precisely the technology, in fact, that, far from being in collision with the physical world, can always simulate the natural morphological structures more reliably, a possibility that truly fascinates the artist, who uses three- dimensional design software capable of creating a nearly perfect imitation of nature's process. The artist is able to materialize an organic idea through 'macro' compositions in the final aesthetic outcome, but still 'micro', because they are in molecular form. Cecchini's 'naturalism' is not so much expressed through copying what he sees before him, as paying attention to the intimate physical structure of matter.

DANIEL DOMIG
Born 1983 in Vancouver, Canada.
"Painting is a process. A thickening of the visible that is agitated by an appearance of forms, lines and shapes. Every mark not so much in addition to, but in fundamental transformation of all preceding ones. As this process continues, there is an increasing tension between painter and painting. Material has its stubborn qualities, the composition its own logic. Like a parent bringing up a child, the painter must avoid imposinghis own vision onto the empty canvas, and come to terms with guiding a living organism that has a mind of its own".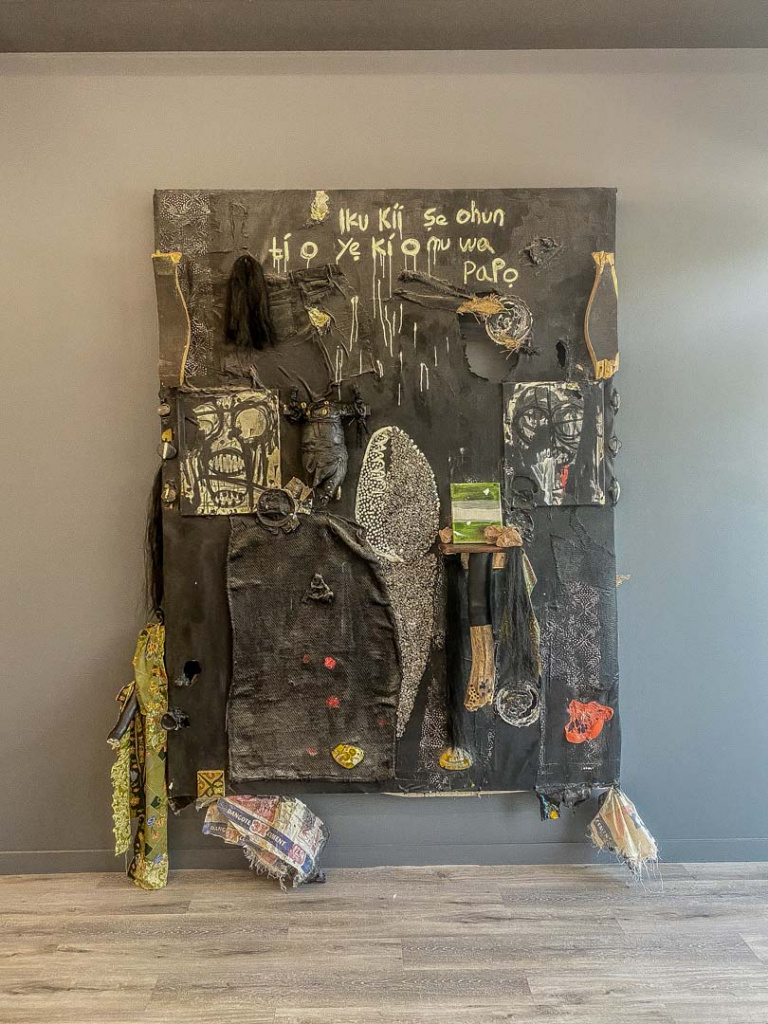 Ómò Oba (HRH) Adétòmíwá A. Gbadébò
Born Ómò Oba (Prince) Adétòmíwá A. Gbadébò in Abeokuta, Nigeria; into three royal families: the Gbadébò royal family of Egba Kingdom and the Adémilúyì family (Lafogido ruling house) of Ilé-Ifè Kingdom as well as the Oshodi (Tapa) royal family from Lagos; who originally are from the Nupe kingdom (Now Bida). Òmó Oba (Prince) Gbadébò uses his Yorùbá heritage and life experiences to create his pieces based on emotions and the journey that life stitches; he embodies a spiritual trance while he creates. He does not associate himself with any artistic movements; for it is with the guidance of Olódùmarè that he executes his messages. As multiple ideas develop in his conscious and unconscious mind, they evolve into languages of spiritual prowess, guided by Orishas (Yorùbá spiritual ancestors), Olódùmarè (Yorùbá creator of all beings on earth) and Ifá philosophy (Yorùbá religious concept), with the inclusion of his global travels. He also pushes to teach humanity to truly see what they are choosing not to see; question all conscious solutions given, while selflessly aiming for positive progression for all alike and different. Yorùbá spirituality, earth, teachings of communal emphasis, human will, Yorùbá music by greats such as Chief Hubert Ogunde, Duro Ladipo as well activist and musician Fela Anikulapo Kuti have a huge influence on why he creates fierce and conversational works of art today.
Apart from the focus on his artistic practices; Òmó Oba (Prince) Gbadébò expands his reach promoting African art and culture globally as an ambassador to his people; giving key lectures and talks globally. Òmó Oba (Prince) Gbadébò is also the founder of Ori Consulting Group (ÒríIfáá). ÒríIfáá is a platform that focuses on positive development across Africa as well as other global landscapes. Currently, ÒríIfáá focuses on the arts and culture sector with the emphasis of promoting artistic philanthropy. In part of ÒríIfáá, Gbadébò is also a liaison to the Kingdom of Egbaland, Abeokuta; playing a significant role in launching a contemporary and cultural art museums Egba Royal Museum of African Art and Culture (ERMAAC). As a great need for equal social, political and economic balance in his country: Gbadébò is punching to launch his foundation -Prince A. Gbadebo Cultural Foundation (PAGCF); for better infrastructure for his people with extension to those who need help globally.
Òmó Oba Gbadébò states: "I create art for the future of my being and those that have come before me, and for those around the world who need inspiration and hope to deal with humanity's prosperities and discords, as well as the preservation of the Yorùbá culture and philosophies. I create to challenge people's previously unquestioned intellect. I want my people, as well as those foreign to my existence, to be reminded of where they have come from and where they need to go for a sustained equilibrium of life for all". Òmó Oba Gbadébò, also focuses on collecting art globally as well as retaining strong relationships with establishments in support of the global art scene; which he states, "it's one of many joys in life that fuels and enlightens his artistic practices".
In describing himself, Òmó Oba (Prince) Gbadébò says: "I am just a Yorùbá man and a mortal, flesh and bones; a custodian of culture; a vessel for Olódùmarè and my people; sharing his philosophies and journeys with all; for a better enlightened future aimed at humanity – socially, morally, intellectually, economically, and spiritually".    "The term artist is not one that should be abused; it is a privilege not a right".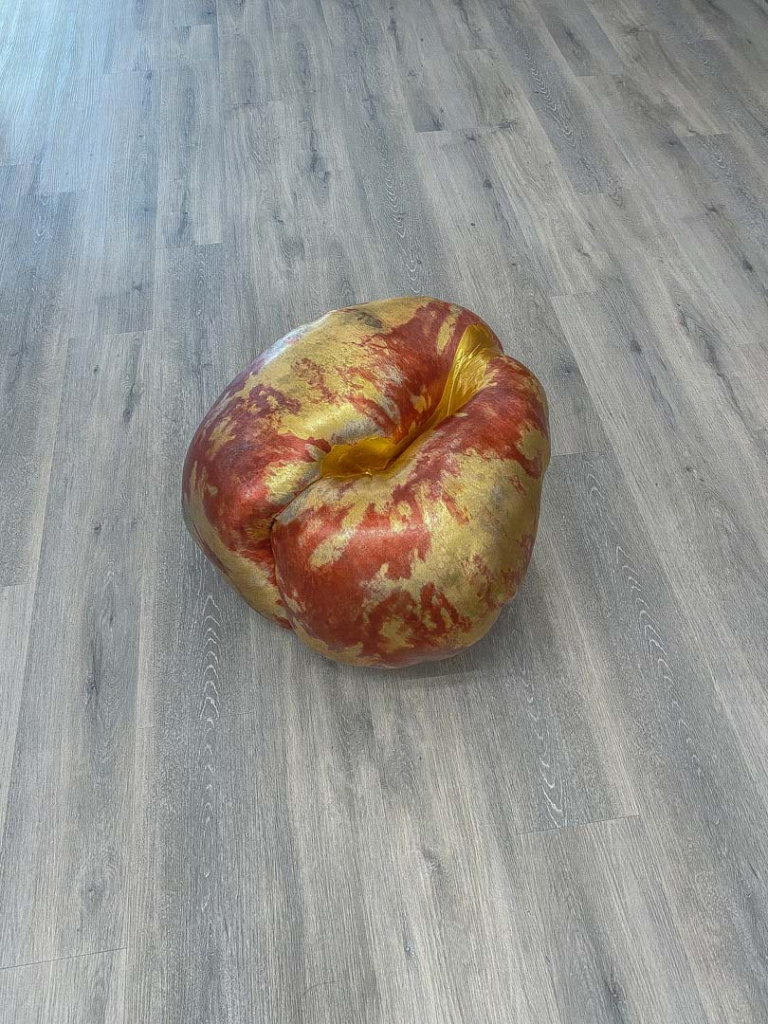 CLEMENCIA LABIN
Born in Venezuela
For many years my work dealt with the interaction between color, form and space.  Just as important as the work itself was the atmosphere surrounding it.  To mention some examples I could start with: Confeti, groups of paintings in different shapes and sizes playfully put together; Mi Cuadro, painted wooden boxes, in plastic handbags, like merchandise in a department store; Pasta, finger paintings which seem to blend with their backgrounds creating optic movement; Cassata, different textures and color fields put together with a heavy white acrylic borderline; M's, quilted multicolor circles hanging like chains on the walls and crossing the rooms; Purísimas, small Madonna icons placed randomly on a dark background wall resembling a night sky full of stars.  The Pulpa Chic Series began in 2001 with partly quilted (meaty) object-paintings using cloths and acrylic paint.  They had a sort of pop prefabricated beautiful look that reflects today's values and way of life, in which nature is often modified to achieve the ultimate desired artificial perfection.  The development continues and the paintings expand to become more and more three dimensional objects. The new pulpas are colorful pieces made from bikini lycras, filled with polyester cotton, stapled on wooden frames and painted with acrylic paints.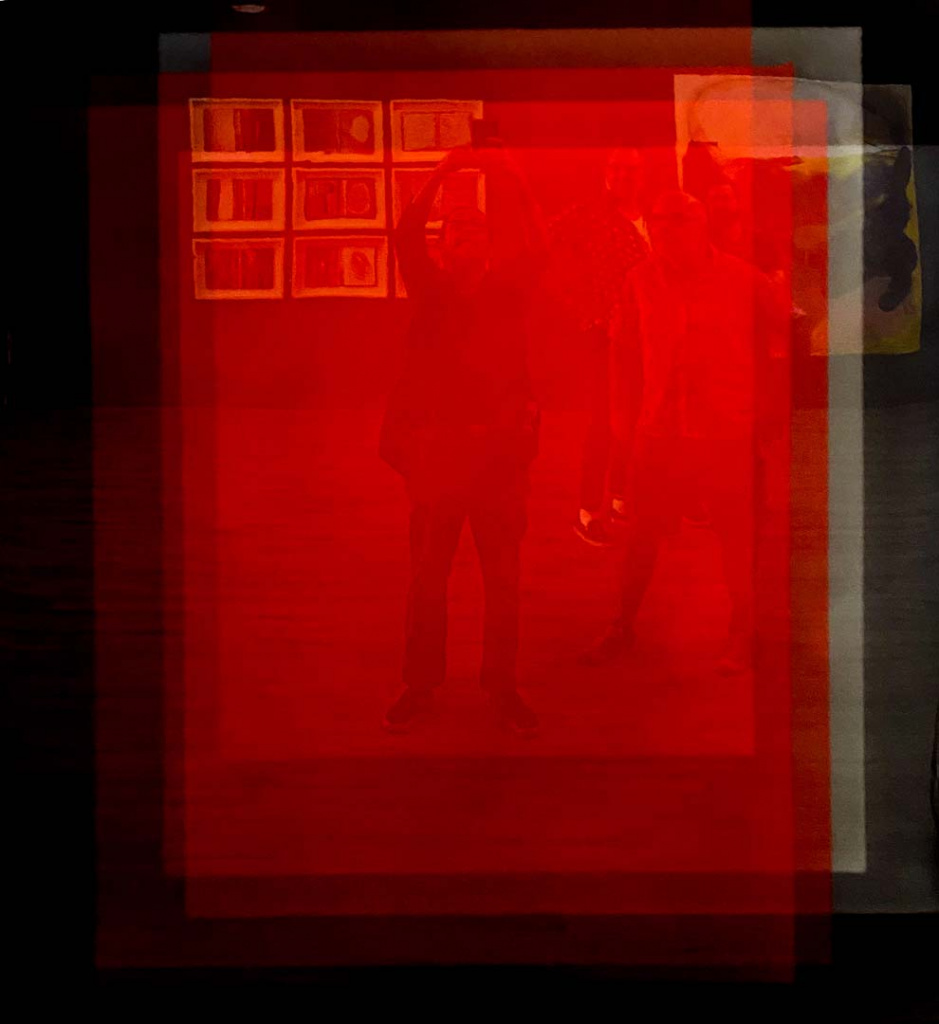 DIRK SALZ
Born in 1962,Bochum, Germany
With my art I am looking for the ideal that can never be reached. That is why my work always consists of composition and irritation. Always looking for the ideal ratio of the one coherent composition – which of course must be always disappointed. In this experience the producer and observer become one, human perception and cognition never attainable.
Dirk Salz (2013)
It is about human perception.
What is real and what is reality? What can we be sure of?
It deals with the things, that are 'inbetween or beyond', things that are not lying blank on the table, but hidden under the surface. Things that we can sometimes be aware of, but are otherwise unable to describe or explain with our speech and our mind.
These are the things I'm personally interesteted in. And because words are not appropriate means to communicate about those things, we have to use others. Art has this opportunity. It can influence and impact a viewer not only visually but in a more sensual way. My artworks start a dialogue with the viewer. They are looking and feeling different – dependend on time, space, the light and the viewer himself. So everybody has to gather his own experience with the painting in the very moment of perception.
– And if it works, you may be able to experience those rare moments, when you suddenly become aware, that there is more than this…
Dirk Salz (2014)

DANIEL VERBIS
Born in 1968, Leon,Spain.
At the beginning of the nineties his work was moving away from painting to give way to works with a marked conceptual character. In these works, authorship was annulled by graphically recording linguistic propositions or formulas, which resulted in a series of drawings on the wall or on intervened recycled papers. These works, sometimes ephemeral, constitute the most representative part of his work until the end of that decade. Starting in 2000, Verbis's work became more restless and he began to introduce unusual materials into his painting (cotton threads, plasticine, canvas, buttons…). In an attempt to reconstruct the idea of the painting as an object, I end up deconstructing the idea of what painting could or could not be. It is just at that moment when the frame becomes a characteristic element of his painting. Today Verbis painting has become more introspective, more complex. His work forks into heterogeneous paths that are not always easy to follow: on the one hand, Verbis practices a biomorphic abstract painting in large polyptychs and on the other hand an action painting whose best exponent are his mural works. Nor can we forget his disturbing sculptures or his works on paper: drawings, engravings, photographs and collages in which a certain sui generis figuration makes an appearance.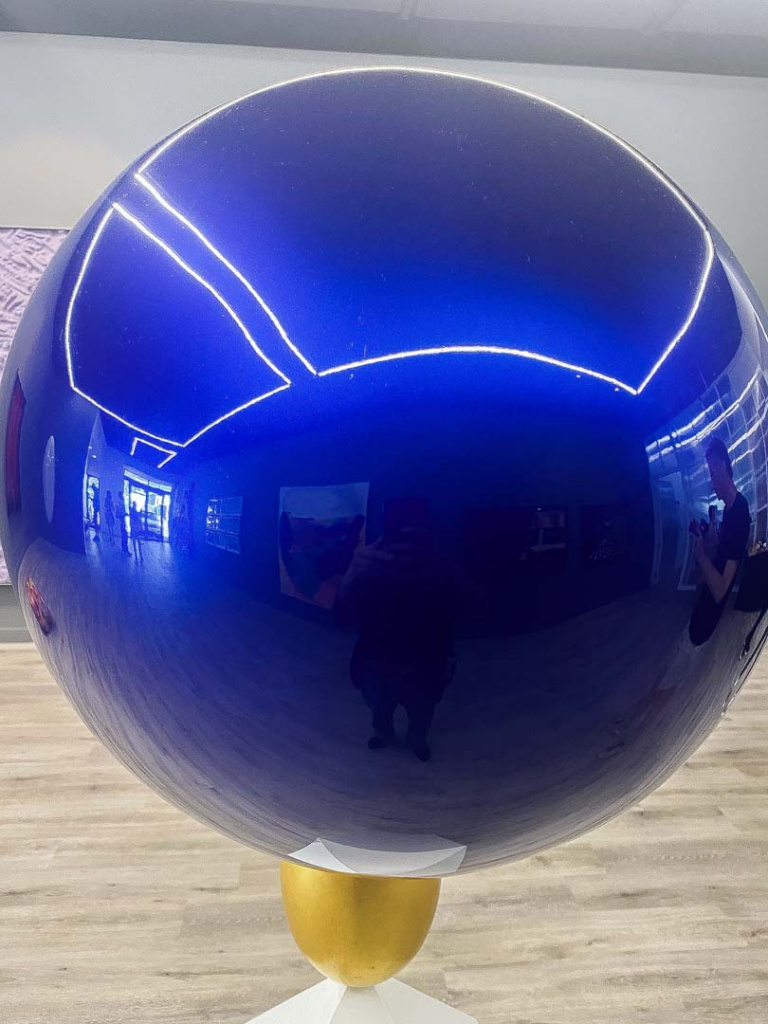 SANTIAGO VILLANUEVA
Born in 1965, Madrid Spain
Art linked to the intimate experience of the body and time, to the search for an interior portrait with beauty as the essential interlocutor. As Barthes would say, "a slight fold in which the page of life, the silk of language, has been pinched."
Nothing remains stable, there is a changing equilibrium, transitions that describe the play of internal forces and advocate what is about to happen. Actions captured in the process of transformation, and that suggests an inherent inertia to development, will or encouragement.
Actions that can only be interpreted from the senses. The work is not intended to provoke simple visual pleasure or tactile experience. Its reason is to stimulate desire, seduce us until we penetrate sensually into the object and perceive the emotion it proposes from a more intimate, more subjective place.
From the duality provided by the language of the senses and the language of matter, the work is defined and constructed. An industrial skin epidermis as a materialization of internal organic emotions is the paradox chosen as a narrative tool