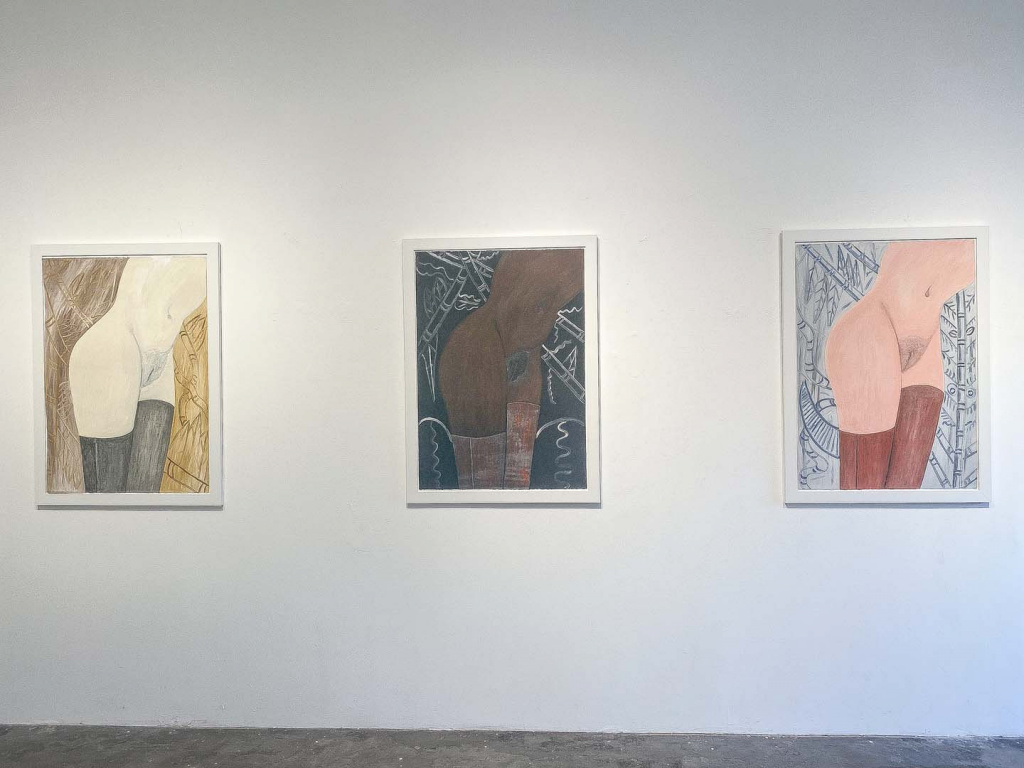 " The tone is grown up. And maybe that is why it inevitably will register as remote, even a trifle outlandish, in a political culture as devoted as ours to a ventriloquism of 'youth'.
The present language of politics, Left and Right, participates fully in the general infantilization of human needs and purposes that has proved integral to consumer capitalism.
There is a wonderful counter- factual desperation to the phenomenon. For consumer society is, by nature-by reason of its real improvement in 'living standards'-Grey-haired.
The older the average age of its population, we might say, the more slavishly is its cultural apparatus geared to the wishes of fifteen-year olds. And this too the Left must escape from.
Gone are the days when 'infantile disorder' was a slur—an insult from Lenin, no less–that one part of the Left could hope to reclaim and transfigure.
A tragic voice is obliged to put adolescence behind it. No more Rimbaud, in other words— no more apodictic inside — out, no more elated denunciation."
For A Left With No Future
T. J. Clark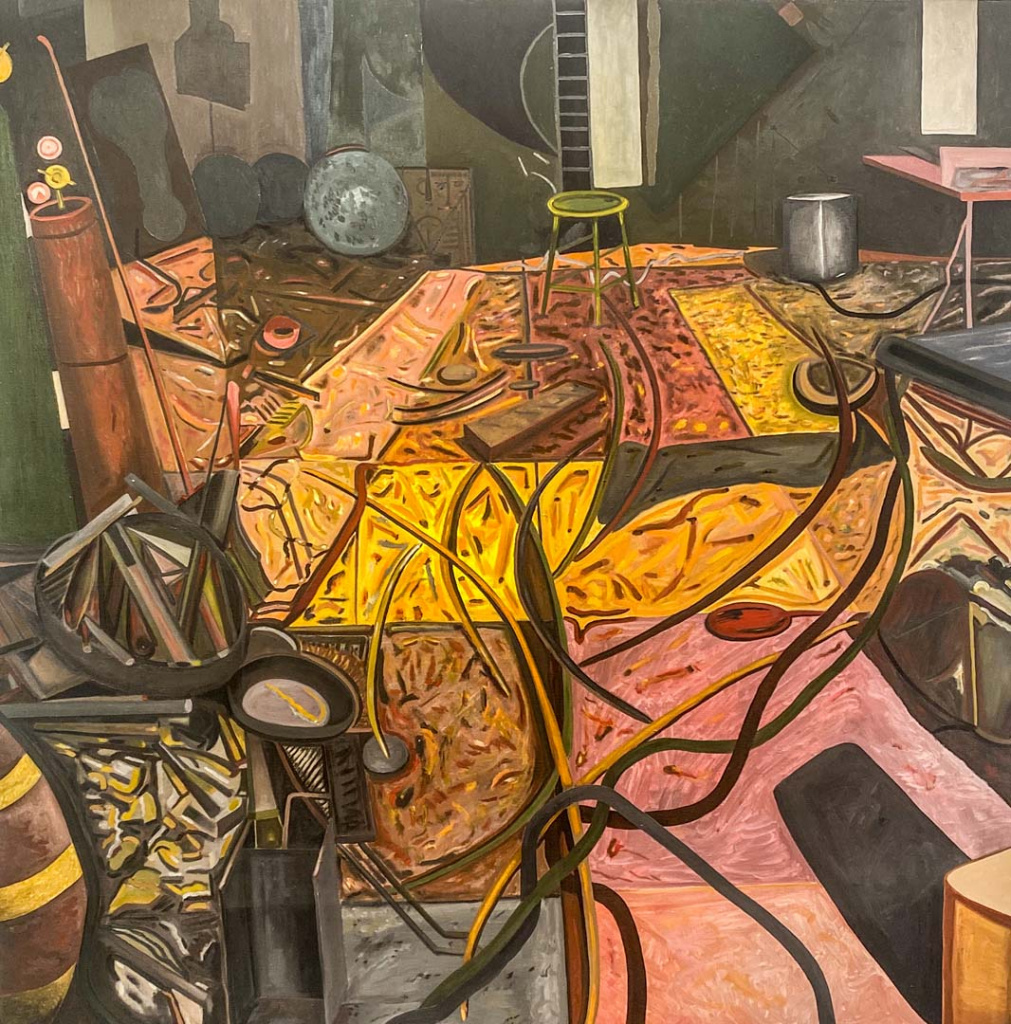 Fredric Snitzer Gallery is pleased to present Into the Next Decade, a solo exhibition by Rafael Ferrer. This exhibition marks a pivotal moment in the artist's longstanding career and artistic practice— one which is ferocious, curious, and as effervescent as ever at the age of 89. This presentation contrasts recent paintings in juxtaposition with works as early as 1997.
Pulling from the last three decades, this exhibition features paintings, works on paper, an installation, and an iconic calabash sculpture. Divided within the two spaces, the viewer encounters two specific themes, the sea, and land. Works referencing a liquid state – swimming, the fluidity of bodies diving, solo and in groups creating an ethereal haze of motion; an homage to Paul Cézanne's, The Diver. A portrait of Cézanne himself is included in What The Wind Knows. These works share space with the two earliest works included in the exhibition, Solitude, and F, works linked by their fluid states of composition, of twisting and turning lines. These works act as a grounding vantage point into the past and an entry point into Ferrer's practice in the subsequent decades.
The secondary gallery provides a closer look into themes of the land – a roasting pig scene, a continuous theme rendered over the years; paintings of a singular papaya tree found outside the artist's home in Vieques; pastoral scenes of horses grazing in lush, dense forests; and nude female figures situated in the tropical landscape.
Rafael Ferrer (b. 1933, San Juan, Puerto Rico) works in multiple genres, materials, and mediums. His prolific career has recognized his accomplishments moving through and beyond significant art movements of the 20th Century – DADA, Surrealism, Expressionism, Assemblage, Conceptual Art, Installations, Painting, and Sculpture. Led by his curiosity, the course of Ferrer's artistic development defies classification.
Ferrer's oeuvre is grounded in a language that reflects the world's marginal and unfinished places, a landscape of multiple ethnicities and cultural experiences. Led by his curiosity, ongoing education, and constant search of looking and reading through art, history, or the world's ongoing turmoil, he speaks to breaking the norms of that world. From his imagery to his use of corrugated tin to paper bags and welded steel to calabashes, Ferrer's iconography celebrates the brutal and magical reality of a place and its people without fixed borders, a place of transit, exchange, and desire that speak to the precariousness of the third world.
Ferrer has had solo exhibitions at the Philadelphia Museum of Art (1970); Whitney Museum of American Art, New York (1971); Institute of Contemporary Art, Philadelphia (1971 and 1979); and Museum of Modern Art, New York (1974). A major traveling retrospective of his work was organized by El Museo del Barrio, New York, in 2010. Ferrer participated in the important group exhibitions Live in Your Head: When Attitudes Become Form, Kunsthalle Bern (1969, recreated at the Fondazione Prada, Venice, 2013); and Op Losse Schroeven, Stedelijk Museum, Amsterdam (1969). He has also exhibited at the Whitney Museum of American Art, New York (1969 and 1984); Museum of Modern Art, New York (1970 and 1984); Corcoran Gallery of Art, Washington, D.C. (1971); and Museum of Contemporary Art, Chicago (1971 and 1972). His work was featured in the Whitney Biennial, New York, in 1972 and 1981.
Recent notable museum group exhibitions include Re-making When Attitudes Become Form, curated by Germano Celant for the Fondazione Prada in Venice (2013); Under The Same Sun at the Guggenheim Museum (2014); and America Is Hard To See, the inaugural exhibition at the Whitney Museum, New York (2015); Surrealism Beyond Borders at the Metropolitan Museum of Art, New York (2022) and the Tate Modern, London, UK (2022).
Ferrer's work is in prominent public collections, including The Metropolitan Museum of Art, New York, NY; The Museum of Modern Art, New York, NY; The Museum of Contemporary Art, Chicago, IL; The Whitney Museum of American Art, New York, NY; The Guggenheim Museum, New York, NY; The Carnegie Museum, Pittsburgh, PA; The Pérez Art Museum, Miami, FL; The Jewish Museum, New York, NY; Lehmbruck Museum, Duisberg, Germany; The Denver Art Museum, Denver, CO; Museo de Ponce, Ponce, PR; Philadelphia Museum of Art, Philadelphia, PA; The Baltimore Museum of Art, Baltimore, MD; Museo de Arte de Puerto Rico, San Juan, PR; The Butler Museum, Youngstown, Ohio; Museo Del Barrio, New York, NY; and the Berkeley Art Museum and Pacific Film Archive, Berkeley CA; among others.