Hernan Bas "Nightlite", and Tomás Esson "S.O.S. CUBA"

Fredric Snitzer Gallery is pleased to announce Nightlite, a solo exhibition by Hernan Bas commemorating the 20th anniversary of representation by the gallery. This exhibition, Bas's ninth with the gallery, features a small selection of large-scale paintings depicting scarcely illuminated scenarios unfolding under the cover of night.
Natural and artificial sources of light cast shadows in moody compositions within these works and invite the viewer to points both familiar and obscure. Famed Paris locations such as the Pont des Arts bridge and the tomb of Oscar Wilde at the Père Lachaise Cemetery have been paired with unspecified mysterious destinations. One such anonymous setting is seen in Torch Fishing for Flounder, which finds a pair of young men in a canoe doing just that. Torch fishing is a centuries-old method for spearing prey at night, and It is an image the artist has described as "so hopelessly (Southern) gothic in its romance; the reeds, the flames, the stillness of dark streams… I couldn't help but attempt to emulate the unlikely drama of dudes fishing at night."
Heartbreakers, a nearly life-size work measuring 7×9 feet finds us spying on a moment of vandalism set in a scene noted for being precisely the site of a mass scale act of the same nature. The two young men have taken it upon themselves to remove locks placed on the famed Pont des Arts bridge over the Seine. For years this bridge has become "victim" to what are now generally referred to around the world as love bridges, sites where tourists profess their love by writing on locks and attaching them to the railings. The sheer weight of this outpouring of amour has made these bridges susceptible to collapse, while the comic irony seems of little concern to those taking part in the ritual. "Skater Boys," a trope new to Bas, or typical "street waifs" of Paris, are envisioned here by the artist as members of an imaginary club, "The Heartbreakers," in the midst of their rite of passage: breaking hearts on a nightly basis.
As with the love locks on a bridge, the desire to publicly illustrate affection has put another unlikely site in danger. In Scar Wild (the hypocrite caretaker), Bas takes us to the famed tomb of Oscar Wilde, where the act of leaving lipstick-laden kisses has routinely scarred the stone placed in his honor. This outpouring of affection has led to additional acts of vandalism like graffitied notes from admirers. After extensive cleaning, the tomb is now surrounded by a glass barrier. The scene presented is set prior to the tomb's protective encasing where a cemetery caretaker is seen working the "graveyard shift" by candlelight. He has betrayed his own job while cleaning the tomb as he has himself left a mark, evidenced by smeared lipstick and a guilty expression, framed as though the viewer has caught him in the act.
A blue fluorescent glow bathes the sole interior image in the exhibition titled The Sleepover (or, In awe of the artificial). A popular attraction to children and adults alike, aquarium sleepovers provide an experience after dark to "sleep with the fishes". In Bas's own words:
"The figure gazes up at a tank just out of view in the scene, his eyes full of wonder. While I love a nice aquarium, and this work is based on the Vancouver Aquarium display I visited a few weeks ago, I take a bit of offense to the look in this character's eyes; what brings him such awe is actually a bit of a farse. With the few exceptions in the wild that have magically survived, most of us who grew up near the ocean know that when you stick your head in the water what you see is far from the magic captured in a jewel box that's presented to you at a typical aquarium. It is for lack of a better term, a curated picture of nature."
Nightlife offers the audience a fresh glimpse into the odd and curious realms Bas has been creating for over two decades. He is currently the subject of a career survey at the Yuz Museum in Shanghai, China.
Solo exhibitions of Bas's works have been organized by Space K, Seoul, South Korea (2021); Yuz Museum ,Shanghai, China (2021); Centro De Arte Contemporáneo Málaga, Málaga, Spain (2018); Colby College Art Museum, Waterville, ME (2018); SCAD Museum of Art, Savannah, GA (2017); Kunstverien, Hannover, Germany (2012), Bass Museum of Art, Miami, FL (2013); Brooklyn Museum, NY. (2008) Rubell Family Collection, Miami, FL (2007).
Bas has participated in a number of important group exhibitions, including Where is the Madness You Promised Me, Hudson Valley Museum of Contemporary Art, Peekskill (2019); Generation Loss, Julia Stoschek Collection, Düsseldorf (2017); On the Horizon: Contemporary Cuban Art from the Jorge M. Pérez Collection, Perez Art Museum, Miami (2017); The Collectors, curated by Elmgreen & Dragset for the Nordic and Danish Pavilions at the 53rd Venice Biennale (2009); Triumph of Painting: Part III, Saatchi Gallery, London (2005); Ideal Worlds – New Romanticism in Contemporary Art, Schirn Kunsthalle, Frankfurt (2005); and the Whitney Biennial (2004).
 His work is in the permanent collections of the Art Gallery of Ontario, Toronto, Canada; Brooklyn Museum of Art, New York, NY; Detroit Institute of Arts, Detroit, MI; Hirschhorn Museum and Sculpture Garden, Washington, D.C.; Museum of Contemporary Art, Los Angeles, CA; Museum of Contemporary Art, North Miami, FL; Museum of Fine Arts, Boston, MA; Museum of Modern Art, New York, NY; Philadelphia Museum of Art, Philadelphia, PA; San Francisco Museum of Modern Art, San Francisco, CA; Dallas Museum of Art, Texas, Institute of Contemporary Art, Miami, Fl.; Perez Art Museum, Miami; Rubell Museum, Miami Fl; Space K, Seoul, South Korea; Leum Samsung Museum, Seoul, South Korea and the Whitney Museum of American Art, New York, NY.
Tomás Esson "S.O.S. CUBA"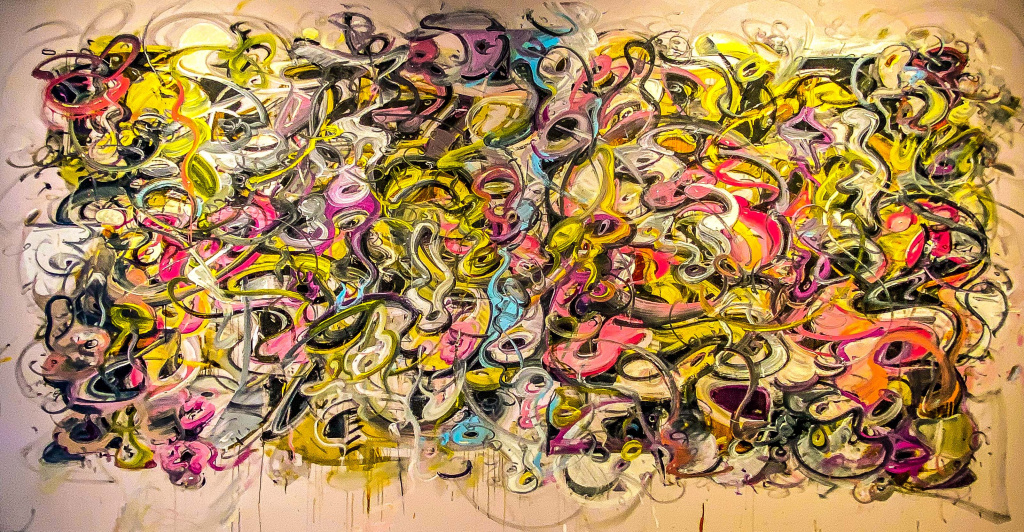 Fredric Snitzer Gallery is pleased to present S.O.S CUBA, featuring new paintings by Afro-Cuban artist Tomás Esson. Esson has always been a fierce critic of the social realities of Cuba, titling this exhibition in solidarity with those still living under the repressive government whose conditions on the island have severely worsened during the pandemic.
Tomás Esson was born in Havana, Cuba in 1963. He studied at the Instituto Superior de Arte. Esson is considered one of the most important artists of his generation to have emerged in Cuba, becoming a central figure in the decade's renaissance of Cuban Art. His first exhibition in Havana, A Tarro Partido II (with Broken Horn II), was shuttered by local party officials citing Esson's grotesque representation of venerable icons of the Cuban Revolution, such as Che Guevara. This repression resurfaced in the mid-1980s as Cuban artists began more critically addressing the social realities of life in Cuba. Esson participated in some of the most important exhibitions and biennials in Cuba and Latin America – his works later began to be exhibited and collected in Europe. In 1990, he left Cuba and moved to the United States.
Over the course of three decades, Tomás has developed from figurative mythological to a hybrid style to an almost completely abstract style. The artist's solo exhibition at the gallery focuses on nine works from his Miami Flow series spanning two rooms: the primary gallery showcasing a diverse range of large-format compositions and the secondary gallery focused on four medium format, green-hued works with titles that allude to subtropical wetlands.
Esson's Miami Flow series couples abstraction and vegetation with an increasingly dynamic, gestural energy. Started in 2015, the early paintings began as isolated fragments of landscapes prevalent in earlier figurative paintings, immersing the viewer in botanical depictions. Sexualized flora emerged in a variety of pictorial environments progressing into pure abstraction, disconnecting from evident representation. As this series progresses, Esson has amplified the lively exertion of oil on canvas with dense applications, heightened velocity, and coloration.
This exhibition follows Esson's major solo museum presentation The GOAT at the ICA Miami as well as his first solo exhibition in New York in over a decade. Tomas Esson's work is housed in the permanent collections of the Museo Nacional de Bellas Artes, Havana; The Whitney Museum of American Art, New York; Museum of Contemporary Art, San Diego; Ludwig Forum für Internationale Kunst, Aachen, Germany; and Museo de Arte Contemporaneo, Monterrey, Mexico, among others.
images of show