Jorge Riveros: Abstracción Eterna, The Fundacion Pablo Atchugarry 2021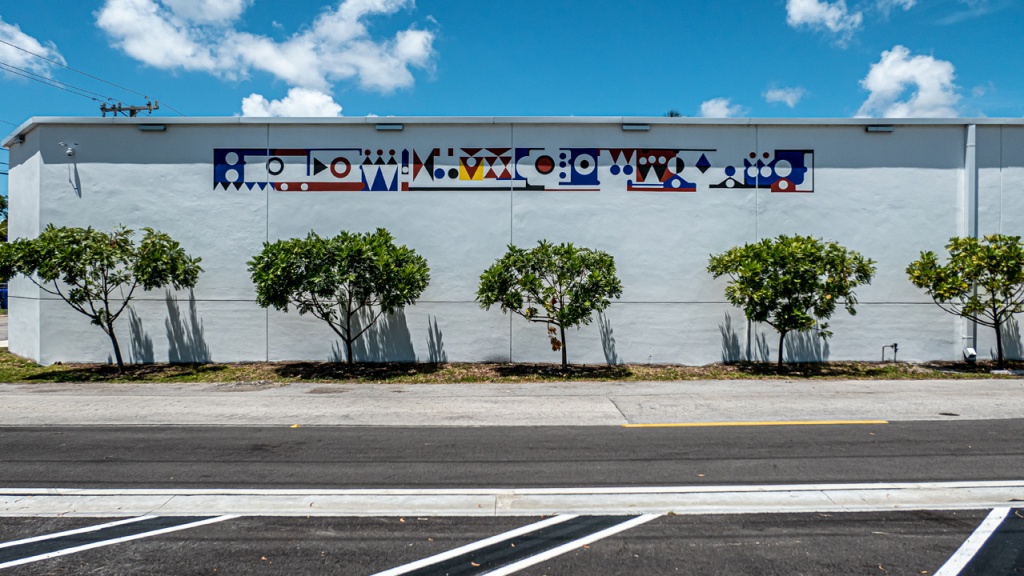 The Fundacion Pablo Atchugarry in Miami is pleased to present Abstracción Eterna (Eternal Abstraction), an exhibition of drawings, paintings, and sculptures by one of the Most Important living artists Geometric Abstract from Colombia, Jorge Riveros. Founder and sculptor Pablo Atchugarry, a devoted collector of work by pioneers of Geometric Abstraction in Latin America such as José Pedro Costigliolo and María Freire, welcomes Riveros to the Miami Fundación to pay homage to a prolific, living legacy. Abstracción Eterna will present drawings, paintings, and sculptures from the 1960s to 1970s, following his journey through Abstraction, Constructivism, and Geometric Abstraction. These early investigations made by Riveros will be shown in tandem with paintings made as recently as 2017 from sketches the artist made during his time in Germany. In addition, the exhibition will realize a 1973 concept by Riveros for the first time as a large-scale mural. Activating the exterior of the Gallery building, the mural will serve as 5520 NE 4th Avenue's first public artwork. Throughout his career, Jorge Riveros has devoted himself to maintaining the golden mean or golden ratio as his defining aesthetic principle. Abstracción Eterna explores the scope in which this aesthetic principle is applied through various mediums, colors, and forms to generate a harmony that transcends language itself.
Jorge Riveros is one of the most important abstract geometric living artists from Colombia. Always follow the golden mean or golden ratio as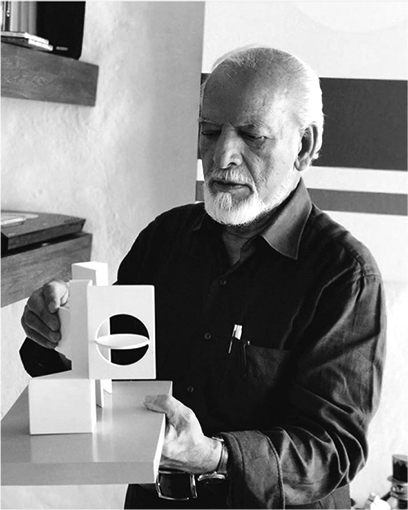 a mathematical and aesthetic principle, he has devoted his life to painting as a spiritual practice, as a way to elevate life and dignify reality, and as a meditative and discreet way of living.
Jorge Riveros in his studio in Bogotá.
Between 1951 and 1956 he studied at the National University and obtained the title of Master in Painting and Professor of Drawing. As a student, he meets his great teachers, the Spanish professor Pablo Sansegundo Castañeda and the German Ivo Schaible, who in the words of the painter "are they responsible for my definitive passion for painting."
As of 2010, he takes up the sketches made in Germany of Geometric Abstraction and makes them on the canvas. From 2015 to the present, he continues his research and development on this trend.
He currently lives and works daily in his atelier in Bogotá creating works and sculptures. He exhibits his work in important international galleries and fairs.
---