Retratos en chino summarizes the art-work of Aldo Menéndez, Kendall Art Center, 2019
OPENIG: Friday, Sep 6, 2019
6:00PM-11PM
Curated by Henry Ballate, Retratos en chino summarizes the art-work of Aldo Menéndez (Cienfuegos, Cuba, 1948), during the last 20 years and propose a reflection about the confusion and uncertainty in our time.
La presente exposición del Kendall Art Center, resume el trabajo pictórico de Aldo Menéndez (Cienfuegos, Cuba, 1948), durante los últimos 20 años, además la misma tiene lugar en el marco de la celebración de su 70 aniversario, en las salas de una institución con la que está estrechamente ligado casi desde sus inicios, en particular por la estrecha amistad que lo une a su fundador Leonardo Rodríguez, a su prestigiosa colección, a su familia y equipo de colaboradores.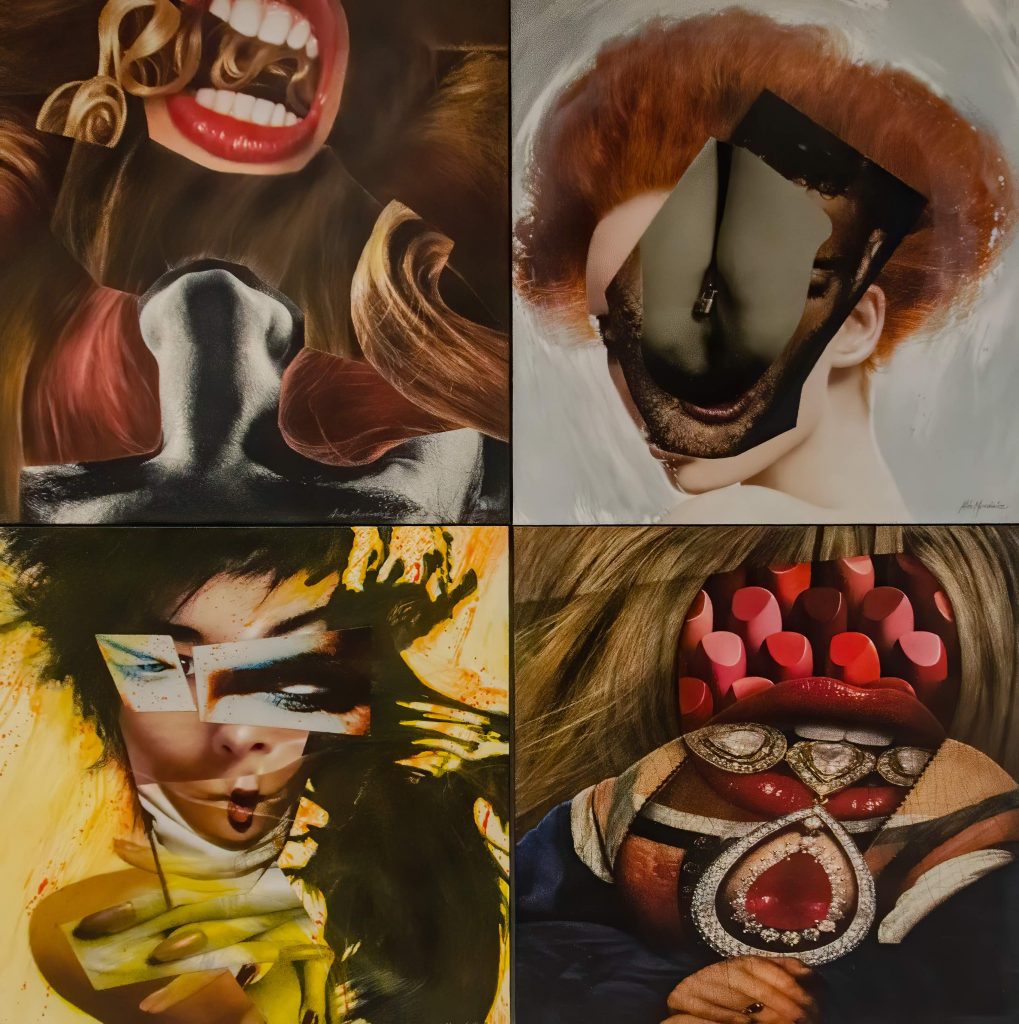 La propuesta de Menéndez incluye una instalación compuesta por 70 piezas en tela, de un mismo formato, cuyo título ha pasado a ser el de toda la muestra: Retratos en chino, muy a propósito de la confusión e incertidumbre que provoca nuestra época, para la que vale aquello de que lo indescifrable es como escrito en chino. Igual se exponen 12 obras de gran formato y otras 12 seleccionadas entre cuadros que participaron en distintas exhibiciones importantes de la etapa 1999-2019.
Junto con la presencia del tema Cuba y del género retrato se destacan numerosos asuntos de palpitante actualidad: Los avances de la tecnología, las modas, el consumismo y sus efectos sobre el habitante de las grandes metrópolis y el homo tribal, la fragmentación y la globalización, el empoderamiento de la mujer, las fusiones de lo antiguo y lo moderno, las apropiaciones de la propia historia del arte, el vicio, el sexo, la violencia, etc.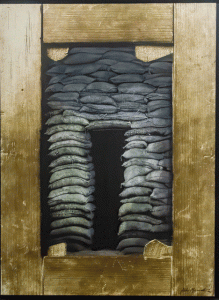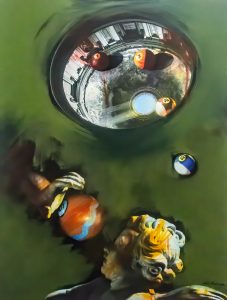 En esta ocasión el maestro Menéndez parece querer reunir y mostrar los resultados de gran parte del bagaje artístico y cultural retenido, que lo ha acompañado hasta aquí a lo largo de su vida. Como el arrastre de elementos de la abstracción gestual, el pop art, el conceptualismo y el foto-realismo; o la fotografía en si, alrededor de la que gravita su obra, partiendo del collage, el fotomontaje y la experimentación con diferentes procedimientos y técnicas de reproducción. Lo mismo que en sus trabajos anteriores, continua explotando lo alegórico, lo aleatorio, lo lúdico y lo irónico, pero en especial el humor y la crítica.
Menéndez es sin dudas un protagonista que conjuga al intelectual y al cronista comprometido con una etapa histórica que cambió por completo su patria, un experimento fallido que acabó traicionando los mas puros y bellos ideales revolucionarios de libertad y justicia de su generación, decenios que a pesar de los quebrantos fueron en lo personal de enormes esfuerzos por desarrollar el arte y la cultura dentro de la isla, que terminaron sin embargo en 1990 con el arribo al destierro.
Estoy convencido de que esta exposición sorprenderá y dejará una huella exitosa. Se trata de un repertorio que refleja la infatigable labor de un autor, prácticamente convertida en obsesión creadora, que recuerda la de Monet y sus Nenúfares. A la edad de Menéndez diría que mantiene intacta la frescura en lo que hace, quien en pleno dominio de su arte, no adquiere una fórmula complaciente y repetitiva, sino que mantiene su universo en constante acción de búsqueda.
Samuel Beck
The exhibition will continue until Oct 4, 2019