LnS GALLERY presents ARCIMBOLDO'S GHOSTS, a visual treasure hunt alighting heart and intellect by Cuban-born, American artist Arturo Rodríguez, one of Miami's most prominent and achieved artists. Visitors will feast sensorially through his work on Saturday, November 17 for an opening reception. A full-color catalog of artworks on exhibit will be presented with the show featuring essays by two special guest contributors: art historian, professor, and author Alejandro Anreus, Ph.D., as well as art curator, critic, and journalist Lilly Wei.
The series contemplates the muniments of art history, responding with "a love letter to painting" as described by Alejandro Anreus, which layers story upon story, painting within painting; applying the very medium to overtly reinterpret the visual poetry of Masters in homage to their influence, always with a focus on the universal theme of "displacement."
The style of the series' titular inspiration – the 16th century Italian Mannerist painter Giuseppe Arcimboldo – is effectively incorporated in the portraiture of human forms represented in imaginative natural images such as flowers, fish, fruits, and vegetables. Rodríguez tropicalizes Arcimboldo's traditional still-life elements by substituting the flora of his birthplace and the arsenal of his profound exploration of art history. "At first glance they all seem whimsical, playful, but underneath the depth of the human condition can be sensed; tragedy and comedy, nothingness and meaning encountered and balanced in our existence… Homage and parody are knitted together in these poetic evocations, which of course are very much a part of the tradition of painting in Europe and the Americas," Alejandro Anreus writes of the series. In echoing the satirical, clever nature of Arcimboldo, Rodríguez's resulting work speaks to one of art's crucial purposes in service of humanity.
"He invests his figuration with borrowings from other images, overtly so, creating not only a visually compelling hybrid, but also one that represents a dense and layered history of art that is personal, idiosyncratic," writes Lilly Wei. Formative influences such as Cezanne's The Bather, Diane Arbus' Child with Toy Hand Grenade in Central Park, and Courbet's self-portrait and servant with walking sticks from The Encounter connect us to the essence of their expressive intention as Rodríguez concurrently develops the concepts within, advancing each narrative, folding those stories into his own prolific story. "It's a visual treasure hunt to find them and identify the sources, challenging and engaging the viewer" adds Wei.
---
This Insubstantial Pagent
by LILLY WEI
Arturo Rodriguez knows what it is like to be uprooted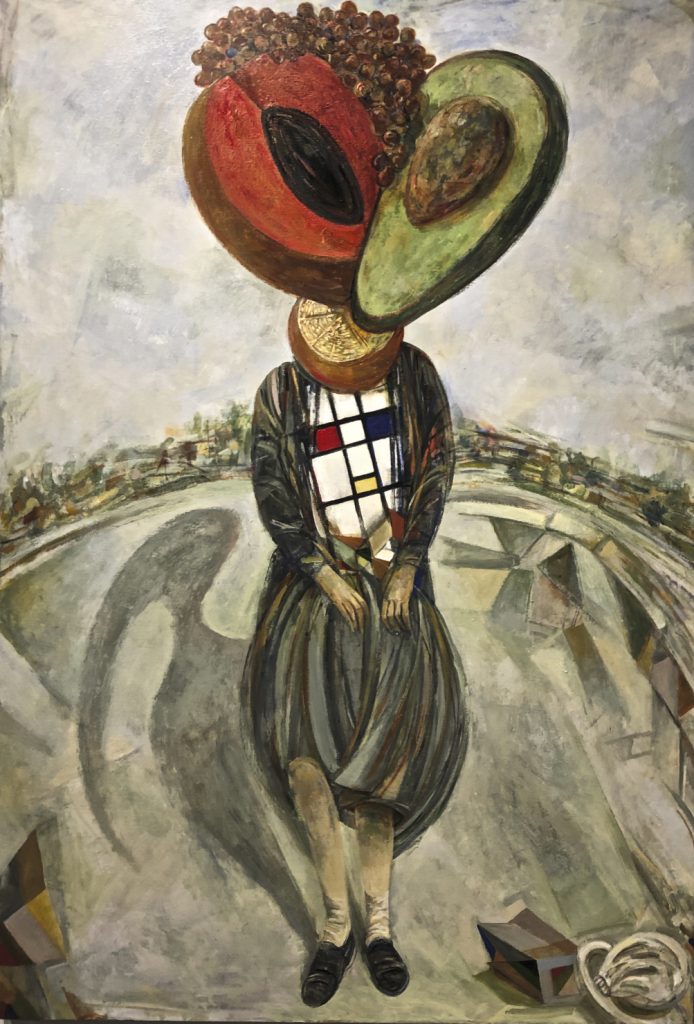 as an adolescent and what it is like to be immersed in
cultures far from the world of his childhood although the
first such he encountered were all offshoots of Spanish
legacies, however inflected. It was a reverse migration
as he and his family traveled from the new world to the
old, then back again. For Rodriguez, this transplanting
occurred at a particularly impressionable age and most
likely predisposed him towards traveling, initiating a
lifelong curiosity about the world and its diversity and
richness. It taught him to be open-minded and receptive
to a multitude of different experiences and impressions,
aesthetic and otherwise. It also taught him about
otherness, about the human condition.
Rodriguez was born in a small town in Cuba in 1956
and went to Spain in 1971, first to the northwest of the
country and a little later to Madrid. Madrid was a pivotal
moment in his genesis as an artist in large part because
it is the home of the Prado Museum, considered by
many to be the finest museum in the world for Western
European paintings.
Once he discovered it, he haunted the galleries of the
Prado, intent on absorbing the magical brushwork of
Velázquez and Goya, the wide-ranging palette and wildly
inventive fantasies of Bosch, the beautiful, rhythmic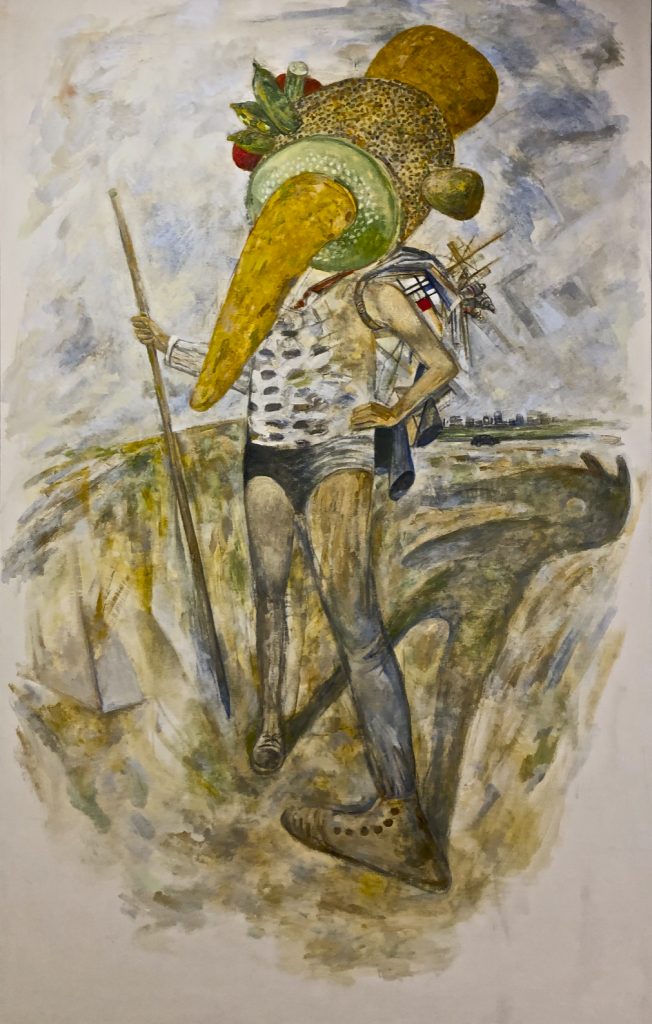 lines and sculpture-like figures of Van der Weyden, and
the ghostly, elongated forms that populated El Greco's
feverish visions. These are ongoing influences that will
appear in his work throughout his career, in an array
of guises, informing his practice to the present day.
Rodriguez explains that his influences come from so
many sources—art, film, literature, poetry as well as
"raw life"–that he no longer knows precisely "what is an
influence and what is not."
Circumstances changed and he and his family recrossed
the Atlantic to settle in Miami in 1973, where
Rodriguez currently lives and works. It is a city with a
large Cuban American population but it is also a hub for
other Caribbean and Hispanic communities as well as
Americans and other peoples from around the world. His
earlier years had made him not only more aware of the
vastness of the world and how cultures vary but he also
learned how they are interconnected, entangled, and
how art offers, at its heart, a common language. While
he has seen many celebrated museums since then, his
experience at the Prado, like first love, was headlong, an
affair to remember. But other artists have been greatly
admired over the years as well, exerting a powerful draw:
Giorgione, Caravaggio, Géricault, Courbet, Cézanne,
Matisse, Giacometti, Max Beckmann, Giorgio Morandi,
Philip Guston, Francis Bacon, more; the list is long since
an artist need not be aesthetically monogamous.
---
more info open the catalog