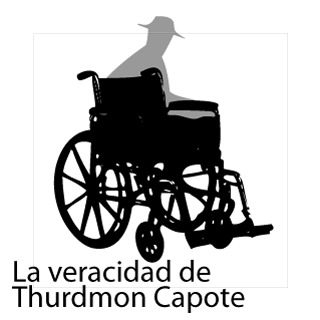 Here is one of, well we could say a product of hour society. Thurd has proven to be one of Puerto Rico best righters of the 21st century we hope you will enjoy his work, located in Box Score for the first time.
One of the stories that you will fine on BoxScore'
EL POETA
Una noche iva caminando con mis amigos del trabajo y casualmente entramos al bar Cajun Trees, en la isla de Manatí. Allí, al final del pasillo, se encontraba el Poeta. Al principio, luego de percatarme, hice como el que no lo vio, pero… al rato volví la mirada, y … Sí. Sí era él. Sus verdes ojos como dos líneas oblícuas se escondían bajo el safari de ala ancha y su cigarrillo pendía inseguro entre dos lábios casi insignificantes. ¿Si quería ir al baño, pasando por detrás de él, cómo lo haría un cazador por detrás de la 'fiera de los sentimientos'? No había modo. Suspiré profundo y decidí caminar hacía él como si fuese por casualidad, casi vagando. Pero no. Sus sentidos escaneaban todo a su derredor como un radar gigante dando vueltas y vueltas y proyectando un áura azul. Descargué mis orines y me dispuse a volver con mis amigos, pero no se podía obviar la incandecente radiación de aquel triste animal herido. "Señor Dylan …", me atreví a decirle con voz temblorosa, mientras volteó su rostro hacia mí, y con los mismos ojos oblícuos me contestó: "¿Sí?" "Con su permiso", respondí como a ocho metros de distancia. "… quiero decirle que, me refiero a que…". "Piérdete chico…" me contestó volviéndose hacia su martini seco y escondiéndose bajo sus hombros. "Quiero decirle que… su canción 'Afuera de la puerta', sábe…, me llegó hasta… hasta el tuétano del corazón, y… uno no sabe cuán grande es un poeta hasta que le canta a uno en lo personal, y pues…, quería decirle sólo que… creo que es usted un poeta no solamente nacional sino internacional, usted sabe… de esos poetas que…, trascienden el pensamiento parcelero. ¿Me entiende?". El poeta se revolvió, pero esta vez sus ojos se agrandaron y pude observar un diminuto punto negro justamente en el centro de cada verde piedra . "¿De dónde eres, muchacho?" "Vengo de Yagüecas del Sur, donde el guaraguao planea en lo alto, y el asfalto se craquela con el calor del sol". "¿Y mi música se oye hasta allá abajo?", me respondió. "Sí, sí señor. Su música se oye hasta en los Cielos". "¿Y es tu corazón de carne y huesos?", volvió a preguntarme. "Sí, sí señor, y está cocido con sogas de nilón y sus agujeros han sido rellenados con cera". Por primera vez noté su tierna sonrisa, y me dijo: "Sábes, esa línea la usaré en mi próxima composición. Con tu permiso, claro". "¿Qué línea?", le contesté. "La línea que dice: 'mi corazón está cocido con sogas de nilón y sus agujeros han sido rellenados con cera'". "Usted puede usar lo que le plazca siempre y cuando no se le seque la inspiración".
El Poeta me invitó a un trago, y de ahí pasamos a las aguas tenebrosas, aquellas que traen a la memoria el buen pasado y animan el espíritu a imaginar futuras glorias. Desde ese entonces, mi vida cambió.
T.C.
2009