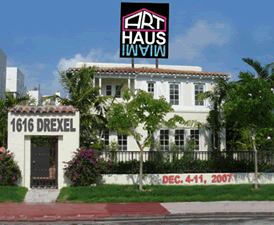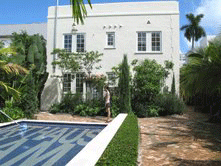 The ArtHaus UnFair 07 is a 10,000 square foot private estate that will showcase
fifty-five renowned and emerging US and international contemporary artists handpicked by a committee of international curators.
Location: just off Lincoln Road, a couple of blocks from the ArtBasel Miami Art Fair, (1616 Drexel Avenue, Miami Beach).
With the large number of art fairs scheduled in Miami (twenty-three in total!), the ArtHaus UnFair 07 provides a unique opportunity to encounter the world of international contemporary arts in a truly alternative and intimate setting.
Besides a preview opening on December 5th from 6:00 to 10:00 PM and daily open hours from 1:00 to 10:00 P.M., the ArtHaus UnFair 07 will schedule private viewings from 4:30 to 6:00 P.M. Wednesday through Saturday, and will be open for invites and VIP's after 6:30 P.M. daily.
We are also scheduling cocktail party evenings or other similar hosted events for various groups and organizations.
The ArtHaus UnFair 07 can supply the perfect memorable setting to entertain clients and VIPs.
Please contact us for more information, to arrange a visit or schedule a hosted event.
Part of the proceeds from sales to benefit WHITE BOX '08 Exhibition Fund and Art Incubator.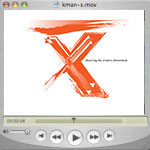 The ArtHaus UnFair 07 instalation
Artistic Directors:
Ethan Cohen
Juan Puntes
Curators:
Renee Vara
Eric Shiner
Aldo Sanchez
Raul Zamudio
Louky Keijsers
Yulia Tikhonova
Blanca de la Torre
Artists:AES+F
Loukia Alavanou
Eugenio Ampudia
Elena Bajo
Blue Noses
Alina and Jeff Bliumis
The Bruce High Quality Foundation
Fritz Buehner
Tania Candiani
Cao Min Xie
Cui Fei Christoph Draeger
Martin Durazo
ESCAPE
Dario Escobar
Brendan Fernandes
Guo Zhen
Gu Wenda
Han Xin
Hu Renyi
Shih Chieh Huang
Candice Ivy
Jolibe by Joel Diaz
Alexey Kallima
Emiko Kasahara
Ryoga Katsuma
Ali Kazim
Jon Kessler
Oan Kim
Vitali Komar
Jeremy Kost
Yayoi Kusama
Marcos Lopez
Hung Nguyen Mahn
Gerard Malanga
Artists:

Fabian Marcaccio
Daniel Joseph Martinez
Mary Mattingly
Shanna Maurizi
Ulises Mora
Arnaldo Morales
Natalie Munk
Naoto Nakagawa
Olek
Cleverson de Oliviera
Dennis Oppenheim
Hiroki Otsuka
Pan Xinglei
Anne Percoco
Jim Peters
Diana Punter
Qin Feng
Jesse Finley Reed
Rikko Sakkinen
Avelino Sala
Larissa Sansour
Masha Sha
Ushio/Noriko/Kukai Shinohara
Vasan Sitthiket
Ray Smith
Linda Sormin
S&P Stanikas
Sari Tervaniemi
Tokyoko
Vicky Tomayko
Momoyo Torimitsu
Vadis Turner
Wojtek UlrichVargas-Suarez Universal