Javier Martin "Appropriation of Fragments", Ascaso Gallery
"fragments" Part extracted or preserved, broken or detached, in this case, decontextualized and modified for the adoption of new concepts. A language that Javier Martin has been researching and developing for more than a decade, an extension of his "blindness" concept where he explores through the appropriation of advertising images and icons, apparently perfect symbols of a standard of beauty in contemporary society, deconstructing these images to create a contrast between consumption and technology.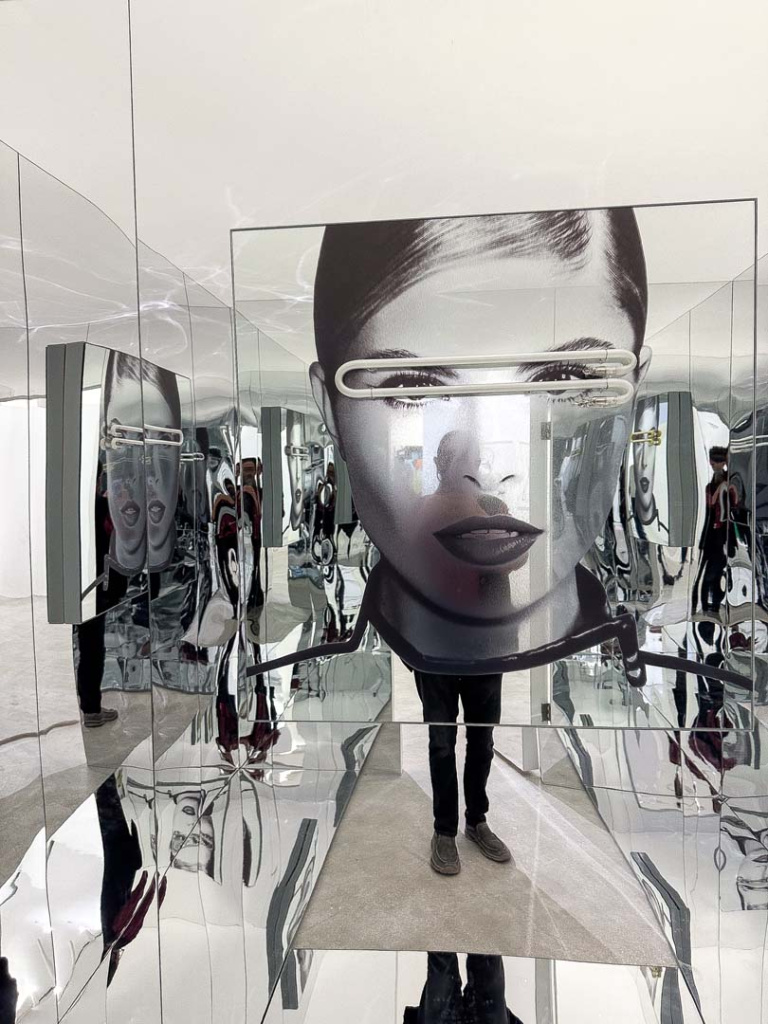 In appropriation of fragments, Martin uses the space to create a dialogue between the individual fragments and their collective composition that forms the whole, transforming the gallery into a theater filled with fragments, representing the information overload of our time. A society created of fragments of information driven by advertising, technology, and social media, questioning the veracity of what we recognize, through the use of appropriation, cutting, alteration, and reflection, accentuating their emptiness; including the viewer in the scene and transforming them into a part of the fragments that invite self-reflection.
This exhibition is composed of three different bodies of works, where we can find a journey that shows the interdisciplinarity of the artist. The installation Alma, part of the permanent collection of the Seoul Museum, consists of a cube covered with mirrors where the viewer is reflected through the appropriated images stamped on them and illuminated by neon, a material appropriated by Martin who considered it a form of public writing, unassociated with art, and traditionally associated with popular culture.

He invites the viewer to step into a room where he has conceptually removed the walls, replacing them with unlimited light and space. Eliminating the barriers society imposes, which fill our minds with banal and insignificant thoughts, keeps us trapped and unable to realize the potential that exists beyond.
In contraposition to the installation, the body of work "CUT" was first presented by the artist in Shanghai in 2015, a thought-provoking series that challenges our preconceptions about the power of celebrity and the way we consume media. Creating iconic hand-cut photographs, a technique inspired by The Chinese tradition of paper cutting gives importance to the use of negative space and the contraposition between wholeness and emptiness.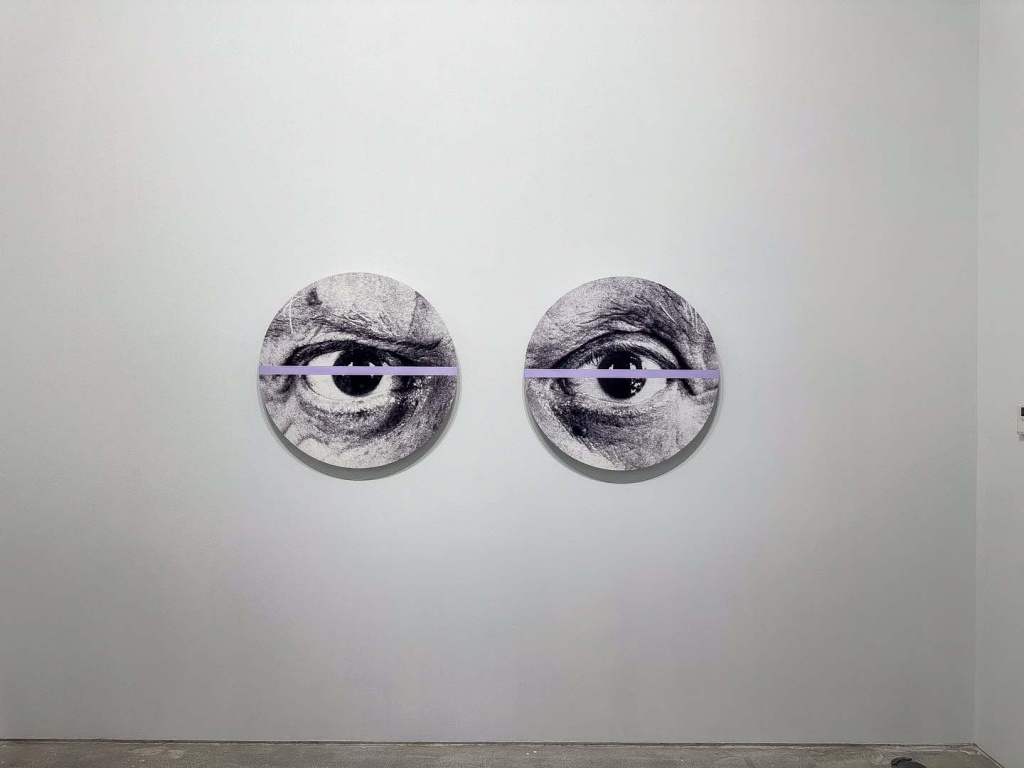 Inspired by the fragments that are remaining from the cutout works, Martin creates the installation that is distributed throughout the gallery, fragments of images that represent remnants, unfinished elements that are a fundamental part of the language, these large fragments leaning on the walls, a format that presents the timeless, the non-sculptural in dialogue with the viewer, questioning the finished, the incomplete or the original in modern society, exploring how images shape our perceptions of ourselves and the world.
ArtWork