Draw "Point to Point", About Patricia & Phillip Frost Art Museum
The DRAW exhibition series invites you to take a close look at the basics. Draw: Point to Point presents artists from various origins, at different stages of their careers, and with distinct approaches to drawing. Initiated by collaborators, artist, and professor Tomas Vu, and artist and curatorial administrator Brian Novatny, and previously installed in Serbia, Croatia, China, the Philippines, and North Carolina, each iteration presents new works, new titles, and new arguments. The Frost Art Museum is therefore not just an additional venue, but a place of incubation to nurture fresh ideas that further the primary mission of the exhibition series: to create "an occasion to meditate on the ephemerality and urgency of the medium of drawing."

Over the past century, artists and writers have grappled with drawing as a means to an end, and as an end in itself. Vasily Kandinsky (1866–1944) proposed a broad–and perhaps risky–definition of drawing as "the formation of a line by moving some tracing tool from point to point on a surface." This definition offers no mention of paper or charcoal or graphite, materials that are universally associated with the medium. Instead, Kandinsky places the mark (the line) at the center of the definition. This notion, in its lack of restrictions, opens new pathways of thinking. Draw: Point to Point is therefore a look into these avenues, presenting works that result from the artists' dynamic relationship to drawing as a medium.
This exhibition includes works by New York-based artists, artists based in the South Florida region, and works from Frost's permanent collection. Together these nearly hundred works encourage visitors to dwell and challenge their relationship to drawing.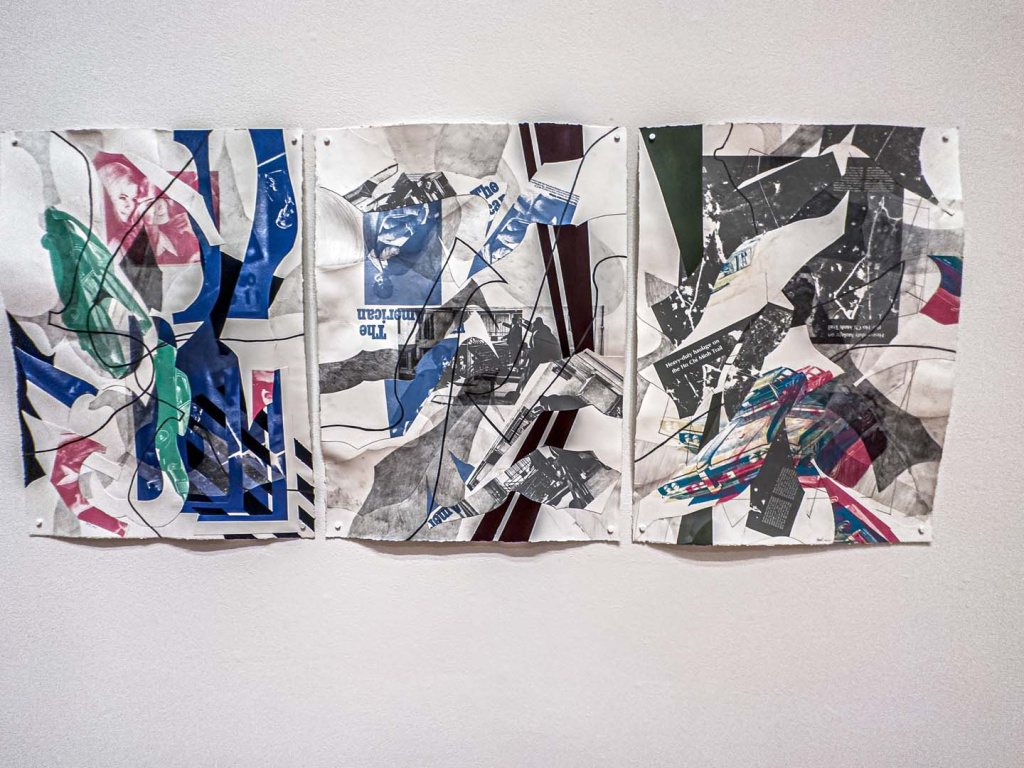 We are grateful to members of the Frost Art Museum for their support of this exhibition. The Patricia & Phillip Frost Art Museum FIU receives ongoing support from the Miami-Dade County Department of Cultural Affairs and the Cultural Affairs Council, the Miami-Dade County Mayor and Board of County Commissioners; the Department of State, Division of Cultural Affairs, the Florida Council on Arts and Culture and the State of Florida. Draw at the Frost was organized by assistant curator Yady Rivero.
On View:
Saturday, June 17, 2023 — Sunday, September 17, 2023
Works By:
Yasi Alipour, Dona Altemus, Donald Baechler, John Bailly, Loriel Beltran, Corinne Bernard, Katherine Blackburne, Margaret Braun, Carol K. Brown, Nicole Kathleen Burko, Ernesto Caivano, Alex Callender, Pablo Cano, Caroline Carlsmith, Nathan Carter, Bruno Castro Santos, Nathan Catlin, Alejandro Contreras, william cordova, Hugo Crosthwaite, Ana Albertina Delgado, José Delgado Zúñiga, Predrag Dimitrijevic, Rafael Domenech, Gonzalo Fuenmayor, Frank Gehry, Baris Gokturk, Felice Grodin, Fred HC Liang, Juan David Hernandez Diaz, Cate Holt, Jose Iraola, Nils Karsten, Alex Kvares, Deanna Lee, James Lee, Amanda Linares, Peter Wayne Lewis, Noah Loesberg, Nicola Lopez, Simonetta Moro, Shawna Moulton, Leroy Neiman, Brian Novatny, Khaulah Naima Nuruddin, Jennifer Nuss, Aga Ousseinov, Jorge Pantoja, Jennifer Printz, Eric Ramos Guerrero, Victoria Ravelo, Helen Redman, Chire Regans, Irene Rice Pereira, Ursula Von Rydingsvard, Gretchen Scharnagl, Amy Schissel, Jessica Segall, Onajide Shabaka, Pauline Shaw, Luis Silva, Kiki Smith, Rob Swainston & Zorawar Sidhu, Rirkrit Tiravanija, Christy Titus, Cornelius Tulloch, Andy Van Dinh, Tomas Vu, Tommy White, Yuan Zu
Art works