---
Catalogo The Rose Of Fiboncci
---
the Artful Book 2019
---
The Roses of Fibonacci
JOHN WILLIAM BAILLY
November 16, 2019 – January 11, 2020
LnS GALLERY is honored to present The Roses of Fibonacci by John William Bailly, continuing our 2019-2020 exhibition season. The exhibition is accompanied by a catalog featuring a heartfelt poem written by United States Poet Laureate Richard Blanco and an insightful essay by Melissa Diaz, the Cultural Arts Curator at the Deering Estate.

Reflecting on transatlantic exchange through examination of history, culture, and influence of the Americas and Europe, the show expresses a refraction of the artist's complex interior landscape in layers of deep research, academic pursuit, mathematics, mythology, literature, poetry, and the flora and fauna of the natural world; these datapoints converge and re-emerge in dynamic, dimensional explosions on paper and canvas. Melissa Diaz writes: "Drawing on a wide range of art historical references, Bailly's approach to painting is a process that is as meticulous and methodical as it is expressive and intuitive. His mark-making is a layering of an adroit awareness of disegno of the Renaissance masters, charged with the spontaneity of American Abstract Expressionist action painting."
The exhibition includes three energetic, large-scale paintings, evocative of grand history works of the 19th century. Matching the intensity of the larger works is the concentrated power of a smaller suite of paintings presenting heavily obscured portraits of the first European explorers to the Americas. The Project Room, as curated by FIU Honors student Sofia Guerra, houses flat files with over 1,000 intricate, jewel-like works on paper by the artist.
John William Bailly surveys formulas, patterns, figures, flowers, mangroves, and maps within a palette born of Miami's blue sky and ocean. As a French-American artist who lives in both hemispheres, questions of cultural identity and the inevitability of rebirth through conflict are a central consideration of his paintings. Diaz observes, "The exhibition as a whole demonstrates Bailly's capacity to weave together personal and collective histories about cultural and locational identities."
The exhibition is on view through January 11, 2020.
---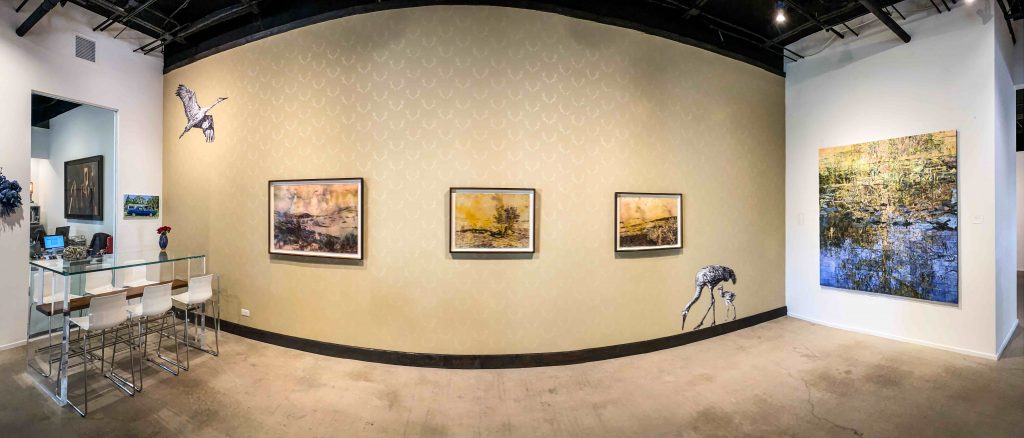 Welcome to the Wild West:
Drawings from the 1000 Acres Series
JENNIFER BASILE
November 30, 2019 – January 11, 2020
---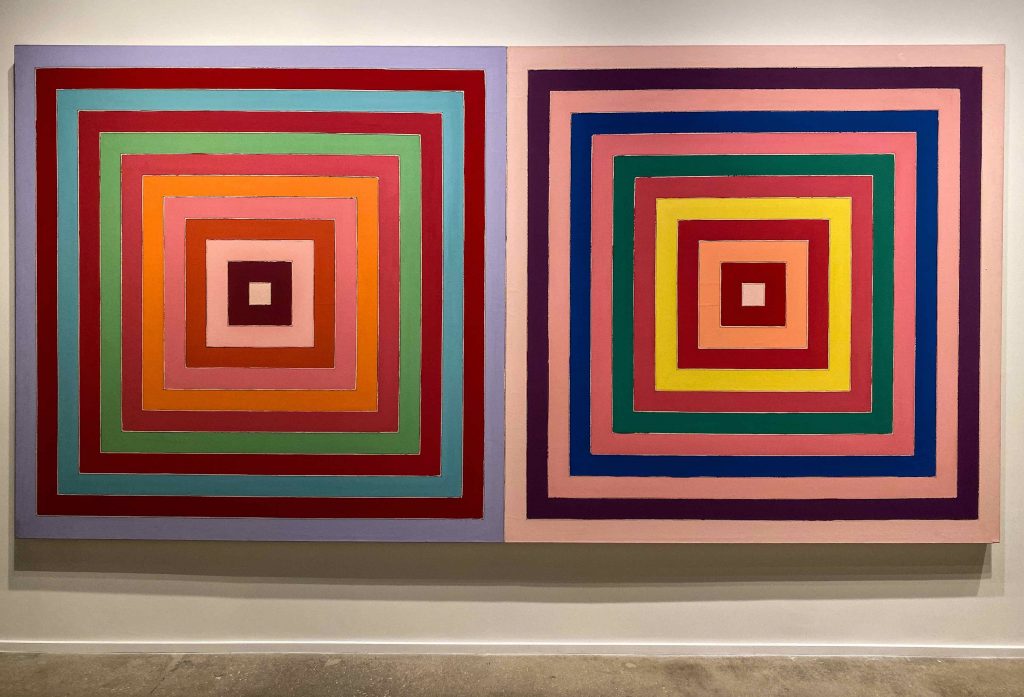 WINTER HIGHLIGHTS
is a new group show featuring a curated selection of artworks by contemporary artists, including Gustavo Acosta, Carlos Alfonzo, Mario Bencomo, Tim Buwalda, Agustín Cárdenas, Jake Fernandez, Natalia Garcia-Lee, Copper Inch, Michael Loveland, Roberto Matta, T.Eliott Mansa, Ana Mendieta, Gabriela Noelle, William Osorio, Arturo Rodríguez, Tomás Sánchez, Rafael Soriano, Frank Stella, César Trasobares, Tony Vazquez-Figueroa, Sinuhe Vega Negrin and others.
---
THE ARTFUL BOOK 2019
Organized by Barbara Young,
Art Librarian/Curator
November 2, 2019 – January 4, 2020
THE ARTFUL BOOK 2019, a focus installation of artist-made books by South Florida artists, celebrating the Miami Book Fair and recognizing South Florida as a literary and cultural center. In 1983, librarians from the Miami-Dade Public Library System met with independent booksellers at the old Main Library in Bayfront Park to plan a book fair. Through the efforts of South Florida literary advocates including Dr. Eduardo J. Padrón, then president of Miami Dade College Wolfson Campus, and Mitchell Kaplan, one of the fair's initial founders and owner of local Books and Books stores, the Miami Book Fair's first iteration took place at Miami Dade College Wolfson Campus in 1984. It has since grown into an eight-day literary party with six nights of authors' events, and a three-day street fair with over 250 publishers and booksellers, an event now recognized as the nation's finest literary festival. THE ARTFUL BOOK 2019, organized by Barbara Young, Art Librarian/Curator and conceptualized by Mitchell Kaplan and local artist and literary dynamo Margarita Cano, will be on exhibit at LnS GALLERY, and is designed to align with the 2019 Miami Book Fair.
As Barbara Young notes in her accompanying essay to the exhibition: "While the artist book is, first and foremost, a book made by an artist, it is not necessarily about art. It is art. Sometimes these art objects are referred to as book art. They are amazingly diverse in their form and content. They may be crafted of the finest leathers and papers or assembled from repurposed materials or books. They are often made of delightfully textured materials. In content they are as varied as their creators. Sometimes they are unique objects. At other times artists' books are produced in editions. In multiples, like zines, they are a practical, inexpensive, and portable means to reach a wide audience. Some artists create these book-like artworks exclusively. Other artists may be more recognized for their work in other media – painting, sculpture, printmaking, photography, video art, and more. What the artists who make books have in common is a love for the physical quality, intimacy, and magic of traditional books, which has led them to use the book format to express their individual concepts."
THE ARTFUL BOOK 2019 is comprised of art books by John William Bailly, Mario Bencomo, Margarita Cano, Pablo Cano, Martin Casuso, Rosemarie Chiarlone with poet Susan Weiner, lou anne colodny, Natalia Garcia-Lee, Maria A. Gonzalez, Pedro Hernandez, Robert Huff, Jeff Larson, Emilio Adán Martinez, Gary Moore, Barbara Neijna, Lydia Rubio, Donna Ruff, Claire Jeanine Satin, Carol Todaro, César Trasobares, Tony Vazquez-Figueroa, Tom Virgin, and Purvis Young.