"Wanderers" Tile Blush Gallery, Miami, 2019
Text by Patricia M. Hernandez
the entangled wanderer: thoughts from afar
Undoing ingrained racial and sexual mythologies
within feminist communities requires…
[becoming] fluent in each other's histories,…
seeking unlikely coalitions…and clarifying the
meaning of its dialogue. What are the conditions,
the knowledges, and the attitudes that make a
noncolonised dialogue possible?
Chandra Talpade Mohanty, "Feminism Without Borders: Decolonizing Theory, Practicing Solidarity," Duke University Press, 2003.
Wanderers, brings together a group of artists who are no longer exclusively based in Miami or South Florida at large. Some have moved away permanently. Some have uncemented futures. Others still check in from time to time or keep a home away from home here.
Sitting between the Caribbean and the US, Miami is a city of multiple international narratives and unlikely coalitions of people. Miami is subjugated by histories that excludes the very nature of our identities as African Americans, Caribeños, Caucasians, Latinos, women, men, and queers. Also, it is important to acknowledge the very land we sit on is not our own, it once belonged to the indigenous peoples of Florida before they encountered Europeans.
Miami presents an endlessly growing amalgamation of neoliberal skylines with utter disregard to the ecological nightmare of rising waters, depleted wetlands, and the seemingly inevitable threat of climate change and political dislocations. To the uninitiated Miami can be a dauntingly transient, liminal and disorienting city entangled with a future built for investments, inclusive of some privileged voices, while excluding and erasing many others.
Like many outlier cities, it is often a place where artists stop in, experiment free from scrutiny, build their careers but eventually leave. Given Miami's lack of job sector industries outside of real estate, tourism and wealth culture many artists in Miami find that there is limited viability to sustain themselves here. Others often leave to art world hub cities for their prestigious educational programs with their faculties of established artists. Some simply find better opportunities to branch out to other cities. Whatever their reasons, Wanderers provides an opportunity to catch up with or remember our extended art community friends and peers who have stepped away from Miami and South Florida.
Wanderers includes artists we know and love: Cristine Brache, Nicole Burko, Alejandro Cardenas, Naomi Fisher, Matt Lifson, Hugo Montoya, Jonathan Peck, Manny Prieres and Carlos Rigau. As part of her participation, curator Patricia M. Hernandez provided the short text above reflecting on a quote from postcolonial and feminist theorist Chandra Talpade Mohanty's book "Feminism Without Borders: Decolonizing Theory, Practicing."
TILE BLUSH gallery site
List of works
---
Participating Artists:
Cristine Brache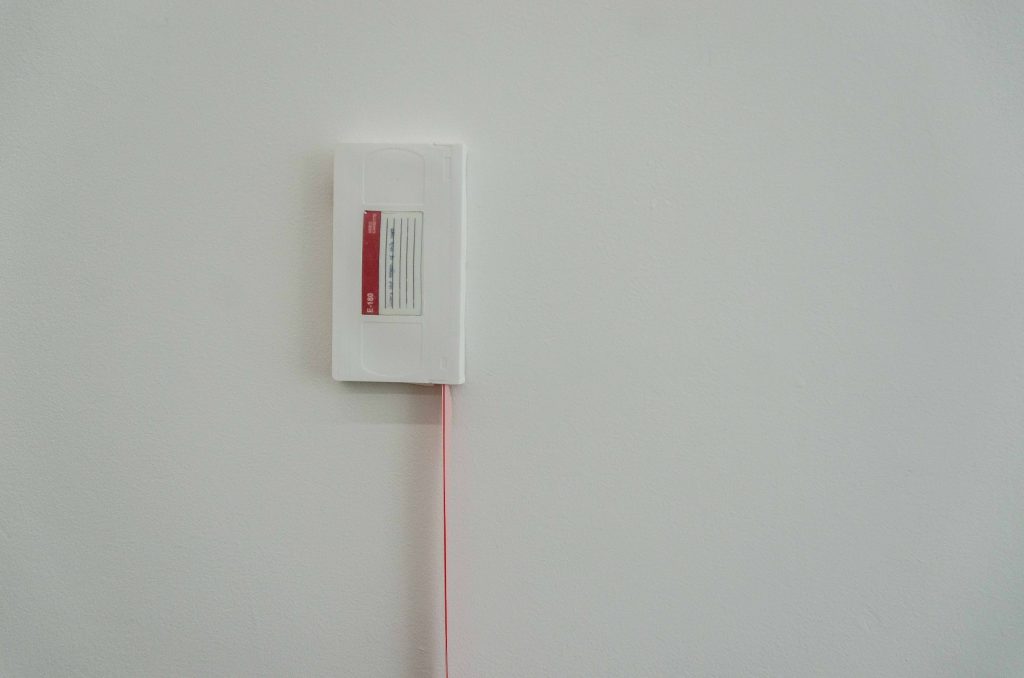 Cristine Brache was born in Miami in 1984. She received her MFA in Fine Art Media at the Slade School of Fine Art, London. Solo exhibitions include those held at Fierman Gallery, Locust Projects, and Anat Ebgi. Her work has been featured in group exhibitions at Ritter Art Gallery in Boca Raton, Team Gallery in New York, the Museum of Contemporary Art Miami, AA|LA Los Angeles, Bow Arts in London, the Museum of Moving Images, New York, among others.
---
Nicole Burko was born in Toronto, Canada in 1987. Her work is informed by her own explorations of the ocean through freediving—the act of taking a single breath of air and descending into the ocean as far as humanly possible. The resulting psychological landscape paintings investigate the vastness of the natural world through an intimate lens. Nicole is currently pursuing an MFA degree from Columbia University.
---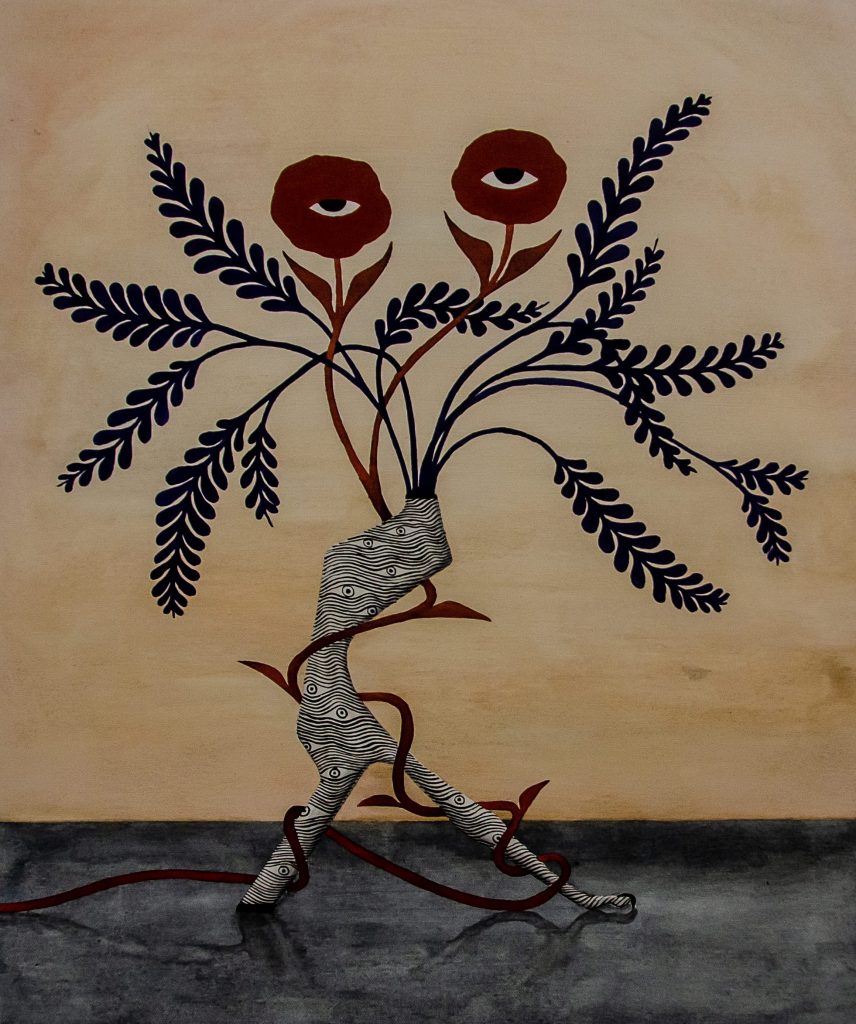 Alejandro Cardenas is a Chilean-born American artist and designer. In 1996, Alejandro moved to New York to study fine art at Cooper Union, and shortly after graduation interned at Prada in Milan. He then spent ten years working with prints and textiles for designers Proenza Schouler. He has designed a textile collection for Knoll, and prints for Nike, and illustrates the Editor's page of WSJ Magazine every month with the adventures of Bast and Anubis.
Alejandro maintains a personal studio and art practice.
He lives in Los Angeles with his family.
---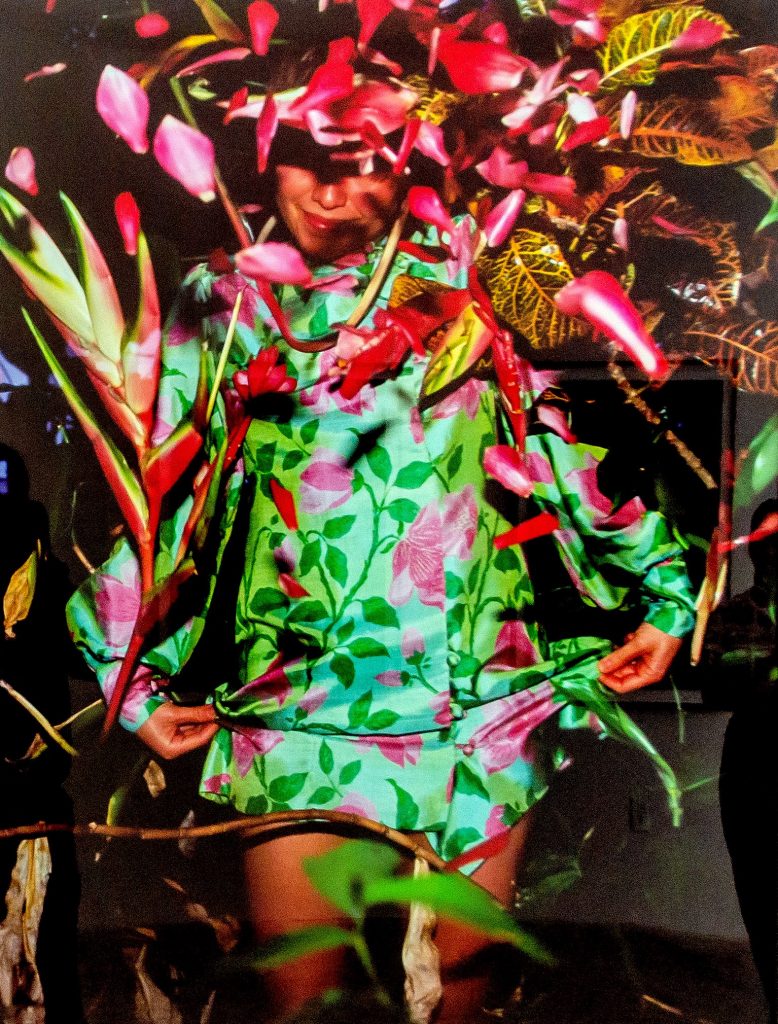 Naomi Fisher (*1976) lives and works in New York and Miami. Over the past 20 years, her work has spanned painting, drawing, performance photography, video and site-specific installation, often in collaboration with dancers. Recently she has started accepting commissions for permanent large-scale public art projects, the first of which is a frieze that is a permanent part of the architecture of the Rose McQuillan Art Center at the Fairchild Tropical Botanic Garden. Since 2004, Fisher has directed the W.A.G.E. certified 501c3 exhibition platform BFI (Bas Fisher Invitational).
Born and raised in Miami, where a wild and untamed tropical environment serves as the backdrop to the population's tendency toward artifice and materialistic excess. Fisher frequently explores this culture clash in her work through the lens of feminist theory and strategies derived from surrealist art. Within her work, the science and politics of climate change and how we navigate the natural world is informed by a childhood going on plant collecting expeditions around the world with her botanist father.
Fisher's work has been exhibited internationally in such venues as the Palais de Tokyo, Paris; Halle fur Kunst, Luneburg; Kemper Museum, Kansas City; Kunsthalle Wein, Vienna; Kunsthaus Baselland, Basel; Vizcaya Museum & Gardens, Miami; and the Deste Foundation, Athens. Her work is included in the collections of the Hirshhorn Museum & Sculpture Garden, San Francisco Museum of Modern Art, the Museum of Fine Art Boston, the Rubell Family Collection and more. The New York Times, Artforum, Art in America, and ArtNews have written about her work.
Currently she is at a residency at the Kunstkvarteret in the Norwegian Lofoten Islands, just inside the Arctic Circle.
---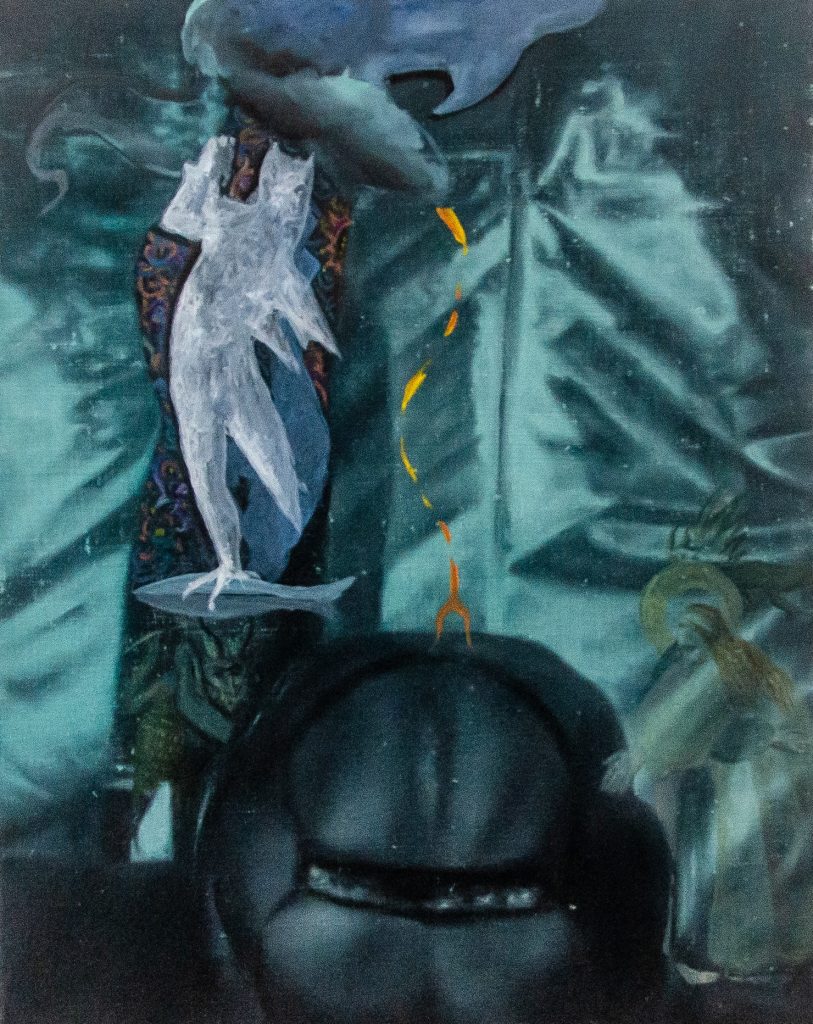 Matt Lifson's paintings engage the shifting nature of pictures, and the stories we choose to tell through them. They focus on the contemporary phenomenon of how anonymous images become ubiquitous catalysts for our own personal narratives. The work further explores how painting can warily thin the boundaries between the tangible banal world and its preternatural reflection. Images of wandering crowds, thrift store trinkets, children playing in a flooded backyard, etc., are buried under layers of color and gestural marks, distorting and disorienting their inherent narratives. Although realism remains mostly intact, the suggestiveness of a painting language takes over, subverting the familiar relationships we may have to pictures and opening them to potential dreamscapes. Lifson slows down the register of pictures and suggests that a filmic lens precedes our own experiences.
---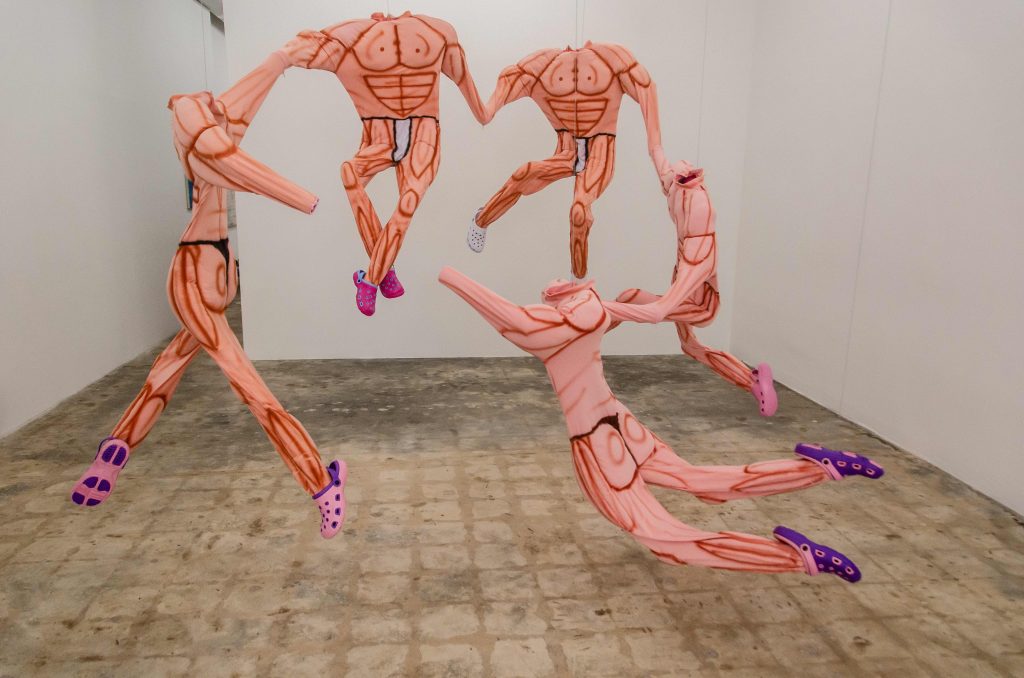 ---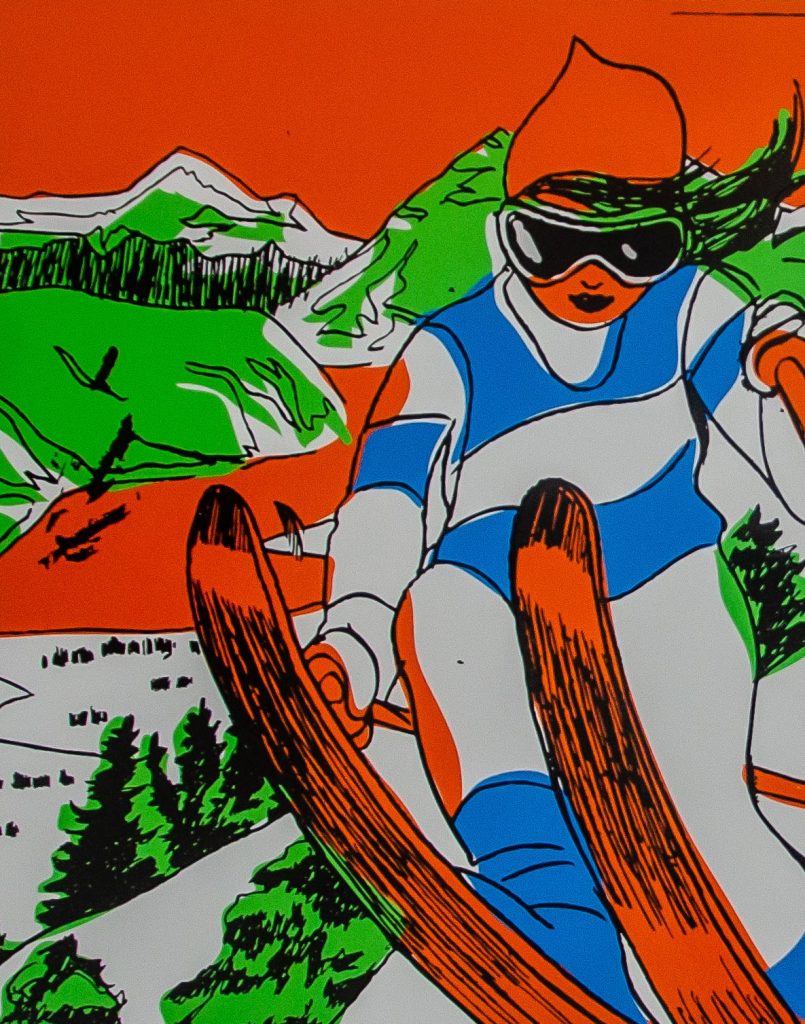 JonathanPeck (b. 1980) received a BFA from the Kansas City Art Institute and an MFA from Yale University. In 2010 he was a participant at the Skowhegan School of Painting and Sculpture in Skowhegan, ME. His work has been included in exhibitions throughout the US at galleries and institutions such as the Museum of Contemporary Art, Miami, FL; The New Musuem, New York, NY; Theirry Goldberg Gallery, New York, NY; and VersaceVersaceVersace, Miami, FL. Jonathan is currently an Assistant Professor of Drawing in the Foundations Department at Pratt Institute in Brooklyn, NY. He lives in works in Brooklyn, NY.
---
Manny Prieres addresses the influence of mass communication mostly in the print and digital medium. The work is informed by graphic language and how different social groups have used it to convey or contain ideas. He is interested in how graphic design and the written word are used in art, and ideas that were at one time taboo, fringe or targeted for elimination become cultural sublimation. Another aspect of his work is dealing with the "death of print". Print being rapidly replaced with digital media in all aspects of culture. The artist is interested in this disruption. He intentionally explores this topic through traditional forms of making such as drawing, painting and digital printing. The method is itself a form of serial production. Replacing the printing press with the hand and by different means repeating the process of creating editions where the outcome is never a perfect facsimile of the original. The final outcome is a nonsensical remnant of the source material, with mathematical precision.
Prieres has shown work at venues in Auckland, Mexico City, New York, Istanbul, Baltimore, Los Angeles and Miami. He was an artist-in-residence at Cannonball (formerly LegalArt) Miami. Prieres was featured prominently in the New Works group exhibition at the Miami Art Museum in 2010. He has been featured in publications including Art Papers, Art Nexus, El Nuevo Herald, Installation Magazine and Whitehot Magazine. In 2013, Prieres' had his first museum solo exhibition, It Was A Pleasure to Burn, was staged at The Bass Museum of Art, Miami. After the exhibition the museum acquired work for their permanent collection. Though raised in Miami, Prieres now lives and works in Los Angeles.