Video of exhibition
CALL & RESPONSE:
Recent Acquisitions from the Collection
Call–and-response exemplifies a vocal, often lyrical framework in which an initial statement is made, then responded to by another person or group. The format can be found across contexts, from athletic team chants and public demonstrations to religious rituals and musical compositions. At its core, the term indicates a form of communication, an exchange of ideas between individuals, systems and institutions. This selection of newly acquired works interprets call–and-response visually to describe the creative process, in which artists produce work that creates dialogue with formal, social, political and environmental stimuli.
The Bass, Miami Beach's contemporary art museum, is committed to exhibiting and collecting work by international contemporary artists that define, explore and question our place and time. These artists' projects take many forms, from major installations to public sculpture, that span generations, and media. The following works on view reflect the artists' diverse approaches to creative discourse, from manipulating language, appropriating pop culture and current events, to negotiating with form and public space.
Artists included in this installation: Jennifer Allora & Guillermo Calzadilla, Sandford Biggers, John Giorno, Mika Rottenberg, and Lawrence Weiner.

KAREN RIFAS
Deceptive Constructions
May 24-Oct 21,2018
For more than thirty years, Miami-based artist Karen Rifas has amassed a body of work that endeavors to understand and re-imagine space. Well known for her minimal cord and leaf installations, and precise, methodical line drawings, in 2016, Rifas began a focused exploration into the constructive possibilities of color. Employing densely hued shapes and irregular lines, Rifas creates spaces that oscillate between the two- and three-dimensional. Deceptive Constructions surveys this recent body of work for the artist's first solo museum exhibition in over 10 years. Through variegated floor and sculptural installations, works on paper, and wood panel, Rifas uses a concise language of richly contrasting color to alter our perception of space.
Karen Rifas (Chicago, b. 1942) lives and works in Miami. Recent solo exhibitions have been held at: Emerson Dorsch (2017), Meeting House Gallery (2016), MDC Museum of Art + Design (2015), De La Cruz Collection (2010), Pinnacle Gallery, Savannah College of Art and Design (2007), Polk Museum of Art (2004), and Museo De Arte Comtemporaneo, Panama City (1993). She has also exhibited in group shows and presented the following projects: Transphysics, Art and Culture Center, Hollywood (2017), 100+ Degrees in the Shade: A Survey of South Florida Art (2015), MIA-BER, Berlin Arts Club (2014), Following the Line, Girls' Club (2012), I Triennial, Santo Domingo (2010), globe>miami<island, DC Museum of Contemporary Art (2002) and The Bass (2001). Rifas is represented in various permanent collections, including The Bass (Miami Beach), Fairchild Tropical Gardens (Miami), Metro-Dade Art in Public Places Trust (Miami), Museo de Arte de Ponce (Puerto Rico), Museum of Contemporary Art
(North Miami), Perez Art Museum Miami, and Valencia Community College (Orlando). She is represented by Emerson Dorsch and previously taught at New World School of the Arts.

DESTEFASHIONCOLLECTION
1 to 8
Apr 27-Sep 2,2018
The DESTEFASHIONCOLLECTION is an incremental project conceived by the DESTE Foundation for Contemporary Art to consider and trouble the boundaries between art and fashion. Each year from 2007 through 2014, DESTE commissioned an artist to survey that season's international fashion offerings and to select five related items with which to execute a capsule project, reflecting on the formal, representational, material and social economies that circulate between art and fashion. Initiated with the Benaki Museum, Athens, in 2014, the exhibition DESTEFASHIONCOLLECTION: 1 to 8 assembles all eight years of capsules and projects.
Adapted by The Bass in collaboration with the DESTE Foundation, the exhibition design in Miami Beach is created by architect Edwin Chan and marks the first time the collection is exhibited in its entirety within the United States. DESTEFASHIONCOLLECTION: 1 to 8 seeks to compare the artists' fashion selections and their interpretations, and to expose the ligatures, relays, and exchanges within the components of the collection. Neither solely about fashion nor about art, the exhibition builds on the tensions, affinities, and distance between the two and the problem of contemporariness revealed in their relationship. Moreover, the show navigates these boundaries through a curatorial apparatus that draws connections among the elements of each capsule, while simultaneously re-inscribing separations, differences, and distinctions. Participating artists in the DESTEFASHIONCOLLECTION project are Michael Amzalag and Mathias Augustyniak (M/M Paris), 2007; Juergen Teller, 2008; Helmut Lang, 2009; Patrizia Cavalli, 2010; Charles Ray, 2011; Athina Rachel Tsangari, 2012; Diller Scofidio +Renfro, 2013; and Maria Papadimitriou, 2014.
DESTE FOUNDATION
The DESTE Foundation for Contemporary Art is a non-profit institution established in Geneva in 1983 by collector Dakis Joannou. Through its exhibition space in Athens, Greece, DESTE engages in an extensive exhibition program that promotes both emerging and established artists and aims to broaden the audience for contemporary art, enhance opportunities for young artists, and explore the connections between contemporary art and culture. The DESTE Foundation's core exhibition schedule is complemented by collaborative projects with internationally acclaimed curators and leading artists, reflecting the global trends in contemporary art. Through a series of contemporary art exhibitions, the collaborations between DESTE and various institutions aim to promote new and radical developments in contemporary art practice and introduce important artistic innovations to a wider public.
EDWIN CHAN
Born in Hong Kong and educated in the United States, Edwin Chan operates his independent architectural and design practice, EC3, based in Los Angeles. He received his Bachelor of Arts from the College of Environmental Design at the University of California at Berkeley and earned a Master of Architecture from Harvard University Graduate School of Design. Upon graduation, Chan joined Frank O. Gehry & Associates in Los Angeles, where he was a Design Partner from 2000-2010, and oversaw the design, coordination, and execution of many of the firm's most significant projects. His built portfolio encompasses over 3 million square feet of cultural and institutional buildings that have redefined cities and reinforced communities. Since 2012, he has steadily gained credibility and attention for his cross-disciplinary approach to design for projects of varying scale and cultural significance.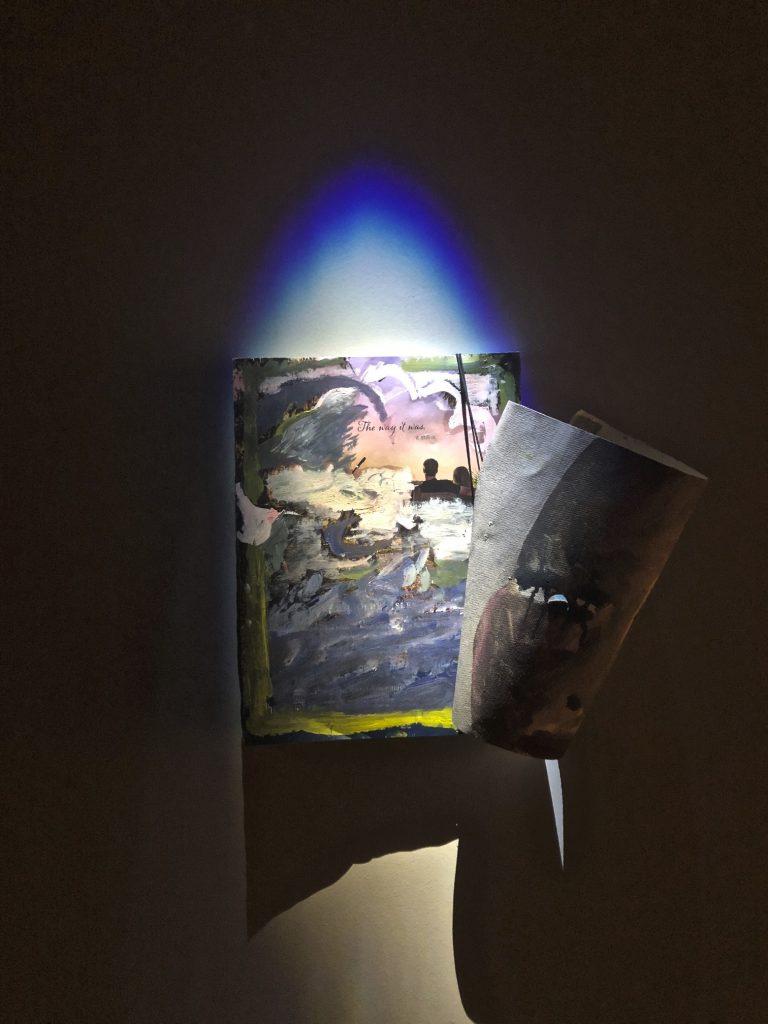 LAURE PROUVOST They Are Waiting for You
Apr 27-Sep 2,2018
They Are Waiting for You presents Laure Prouvost's absorbing moving image installations in which she conflates reality with fiction and art with everyday life. Often narrated in the artist's voice, and interspersed with spoken and written instructions that directly address the viewer, her works confound expectations through a rapid-fire succession of moving images and sounds. Combining painting, sculpture, and found objects, Prouvost draws us into a shifting terrain where we lose our grasp of words and meanings, while the objects around us seem to gain theirs.
Laure Prouvost's artistic output consistently returns to themes of escape into unfamiliar worlds or imaginings of unexpected alternative environments. A strong narrative impulse propels her practice, resulting in immersive, trans-medial installations with interwoven story lines that combine fiction and reality. Her videos, installations, paintings, and tapestries unhinge commonplace and expected connections between language, image, and perception. Stepping away from traditional linear narratives, the artist crafts sensual environments laden with playful mistranslation that open a space for the viewer to grapple with the unstable relationship between imagination and reality.
Prouvost (b. 1978, Croix-Lille, France) lives and works in London, U.K., and Antwerp, Belgium. Recent solo exhibitions include: Softer and rounder so as to shine through your smooth marble, SALT Galata, Istanbul (2017); the wet wet wanderer, Witte de With Center for Contemporary Art, Rotterdam (2017); Laure Prouvost, wot hit talk, Laznia Centre for Contemporary Art, Gdańsk (2017); And she will say: hi her, ailleurs, to higher grounds…, Kunstmuseum Luzern (2016); GDM-Grandad Visitor Center, Pirelli Hangar Bicocca, Milan (2016); all behind, we'll go deeper, deep down and she will say: MMK, Frankfurt (2016); Dropped here and then, to live, leave it all behind, FRAC/ Consortium Dijon (2016); A Way To Leak, Lick, Leek, Fahrenheit, Los Angeles (2016); We Will Go Far, Musée Départemental d'Art Contemporain de Rochechouart (2015), It, Heat, Hit, e-flux, New York (2015), Der Öffentlichkeit — Von Den Freunden Haus Der Kunst, Haus der Kunst, Munich (2015), For Forgetting, New Museum, New York (2014). Provoust received the Max Mara Art Prize for Women in 2011 and the Turner Prize in 2013. BASS museum of art web site
---
We at MSA thank our friends from Puerto Rico which share the experience of the bass museum, we also want to thank the Silvia Karman Cubiñá Executive Director & Chief Curator for her thoughtful welcome to these fine Artist from Puerto Rico, we would also like to include an excerpts of these artists work from the island, Annex Burgos, Nestor Otero, Jose Marcano.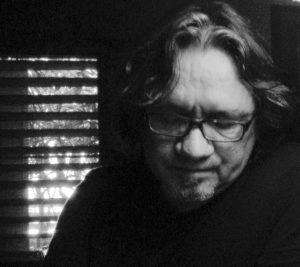 Néstor Otero / Caguas, PR, 1948
Creador de instalaciones y construcciones, artista gráfico y digital, diseñador gráfico, pintor y dibujante. De niño, estudió con el pintor y serigrafista Luis Germán Cajiga, y luego en el Fashion Institute of Technology, el Pratt Institute y la Escuela de Artes Visuales de Nueva York. Fue director de arte del importante estudio digital neoyorquino Scarlet Letters. Ha participado en eventos como la Bienal de Pintura del Caribe y Centroamérica en República Dominicana, en la cual recibió medalla de oro (1995), la Bienal de Sao Paulo (1997), la Bienal Internacional de Pintura de Cuenca en Ecuador (1996 y 2007), la Bienal de La Habana (2000) y la Trienal Poli/Gráfica de San Juan (2004), y ha recibido premios por su obra plástica y digital. Obtuvo el Premio al Mérito del Fondo Nacional para el Financiamiento del Quehacer Cultural en 1996. Siempre le han interesado los temas relacionados con los procesos de la memoria y el papel esencial que tienen los símbolos en la vida cotidiana, temas que ha trabajado desde la perspectiva del arte conceptual. El artista afirma que hay quien ha descrito su trabajo "como arte povera y como sofisticado y elegante", aunque piensa que es un balance entre ambos.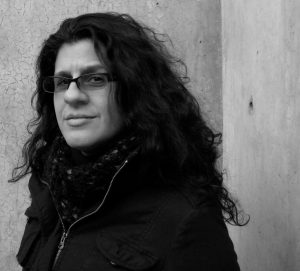 Annex Burgos
Escultora, pintora y creadora de instalaciones, montajes y construcciones. Obtuvo su bachillerato en pintura en la Escuela de Artes Plásticas de Puerto Rico (1992) y su maestría en pintura en el Pratt Institute de Brooklyn (1997). Cada vez más interesada en lo tridimensional, ha ido creando esculturas, montajes y construcciones. Su primera exposición individual (1998) hizo patente esta transformación. En su obra personal y de arte público utiliza ocasionalmente materiales prefabricados y materiales encontrados de uso diario, además de materiales industriales como el cemento y le interesa provocar al espectador para que busque interacciones entre objetos e ideas. Sus obras de arte público más conocidas son Fruta favorita (apodada popularmente Los aguacates), en la Plaza del Mercado de Santurce, y Las musas de la plazoleta del Centro de Bellas Artes, también en Santurce. En su obra reciente, explora la multiplicidad de la experiencia corporal, presentando el cuerpo como acto de reafirmación y transformación. La obra Transcorpus formó parte de la exhibición homónima que la artista presentó en 2005 dentro del Festival Iberoamericano de las Artes y que consistió de una instalación que proponía diferentes lecturas sobre actos de transformación (cuerpos transitando).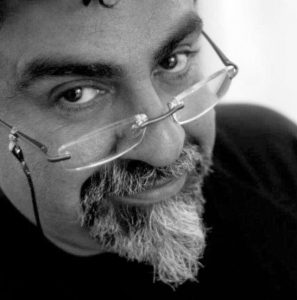 Jose Marcano / Statement
The work of marcano (b. 1958, Puerto Rico) is deeply centered in his social and emotional experiences, including his long history of life conflicts interactions. His paintings, sculptures, photography and poetry address these fraught circumstances with elegance and a poetic sensibility that balances the gravitas of his subjects with subtle passion informality. Rather than making literal representations of live it self or traumas, marcano's artworks convey a sense of an absent, missing body and evoke a collective sense of loss and despair. The resulting pieces engage with multiple dualities at once strength and fragility, the ephemeral and the enduring and bear elements of healing and reparation in the careful process of their making. marcano grounds his art in rigorous life experiences and colors, which involves alot of research and introspective. This process imbues his work with an intimate connection to the personal that speaks to collective experiences and universal emotions. In more recent years, marcano has created a large-scale series of monochromatic work of weft , his latest experience with youth ,sex, intimacy the dialogue of non senses the incomprehensible fact of time of life itself. Jose Marcano can be described as many things: sculpture, poet, photographer, painter; though there are many facets that make up this multidisciplinary Puerto Rican artist, it is his form of expression that captivates his viewers. Emotively charged entries chronicle the tension, and passions for the day-to-day using color as the sensory tool. His work envelops all energy, in the vulnerable endeavor of expressing the unexplainable. Meditative lines and beating spirals make their way in his new series. Gazing at these monumental black and white charcoal drawings is akin to witnessing an unscripted chant take its place on the canvas. Where passion always surpasses reason, Marcano's keen sensibility to the human condition makes his work resonate that which is seemingly personal yet universally relatable