Virtual SPACE
JAIME FOURNIER : "RE-EMERGENT"
It is with great joy that we present the exhibition of Jaime Fournier, one of our collaborators/participants in the physical MSA Space since 1987. This opening is the exhibition re-emergence we've created for Miami Art Week, which is also our second show in MSAs virtual space.
The new works that Jaime Fournier is presenting for this exhibition is a compilation of re-organization. Currently, he is evaluating all his past and present to create a new synthesis in his work.
Re-emergence for our artist is an investigation of himself and all of the work he has done throughout his life. A compilation of images that he has taken and placed on the canvas to give you a feeling of how his creative process works.
Our visitors will have the opportunity to appreciate not only his artwork but how through his process he gives us the type of memory that the images produce and a sense of thought or of dreams in the collection of work that we are presenting this time.
Most of Fournier's works have a feeling of sampling, and we use the term "sampling" as used in many music compositions where we sample other music and put together a new score.
We are grateful for having Jaime Fournier in our new space and we hope you enjoy the exhibition.
Artist Statement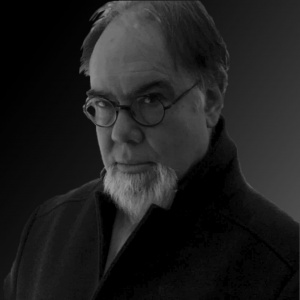 Art is obsessive mania. It is manifested through thousands of contraband images, broken dreams, and memories, architectural manipulations or merely counting stains on a Brooklyn street wall. I paint painted spaces, never real spaces. I need to transform, sometimes just to exercise the mind or simply to surprise myself or excite others. Since 2015, I have taken on painting again on a road of no return. I am now interested in telling stories through my paintings by returning to childhood memories which will help me lift a new practice based on the concept of re-emergence. Paraphrasing Bitta Timm Knudsen, re-emergence as a concept, produces an apparent paradox between a return of something and something new, appearing. Re-emergence transgresses this paradox. Any emergence of past un-acknowledged possibilities actualized at a specific time or moment, or, to rephrase it, re-emergence is a lost opportunity from the past that returns to offer itself for creating alternative futures. Contrary to both repression and removal and like reframing, re-emergence allows the ghosts to re-appear as new futures. The notion of basing my new work on past ghosts drives my praxis.
CV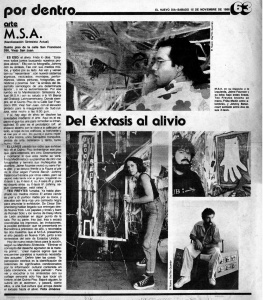 Jaime Fournier lives and works in New York since 2015, as an artist-architect. His artistic career started precisely in NYC during the early '80s during the frenzy of Neo-Expressionism, the Transvanguardia, and the new Neo-Figurative Painters of the Metropolis. The day before he left for Barcelona in 1983, he was selected to participate in a group show titled WOMEN at the now-defunct Martin Molinary Gallery, reaffirming his passion for a life dedicated to art. Already settled in Spain, he was exposed to a brave new world lined along the NY-Madrid-Berlin axis. In Barcelona, earning his living wages as a Madonnero, he exhibited at Joan de Serrallonga after a year of unstoppable labor, painting day and night with his bohemian friends in Las Ramblas. Back in San Juan PR, he became part of the MSA underground art scene, moving quickly up the ladder to sold-out shows at the Luigi Marrozzini and Botello Galleries, as the enfant-terrible.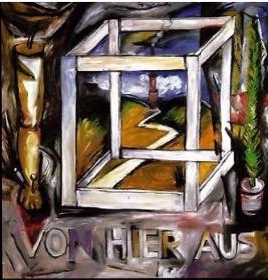 He won First Prize in the 1988 AVCO Art Competition after a controversy that spanned critics, newspapers, fellow artists, and jurors. The winning entry, 'Ignaciana' is now part of the permanent collection of the Museo de Arte Contemporáneo (MAC), while another work 'Los que curvan mi osamenta' was acquired by the LATAM section of the Organization of the American States in DC In 1992. As a result of a consistent praxis, Jaime participated in several solo-exhibits and group shows by invitation, including the Santo Domingo, Cuenca, and Monaco Biennials. His paintings have been positively covered by critics and his art has been the subject of numerous articles and amateur short-feature films in Europe.
After two decades of working hermetically and silently without galleries, branding, patrons, or dogmas, Jaime is back in the public realm, re-emerging without the crashing noise and without the luxury of time. Now at Petrus, Jaime Fournier has many stories to share and he does it the only way he knows how to do it: through visceral brushstrokes. After many years of experimenting with different media and subjects, all within a shifting global zeitgeist, his new paintings dwell in the comfort of the normative and figurative, albeit seasoned by a sublime bloody wrist slice. His paintings are the new narrative. His memories meet the canvas and you can listen carefully to how they murmur while contemplating his art
Archive gallery
Catalog
MSA-X & V-SPACE thanks to
Artist Jaime Fournier
collaborators:
Yrsa Davila, Luis Campos, Javier Martinez, Maria Khawand, Zulma Labarga,

Felix Jimenez
3d modeling, video editing, score, and website by TEo