FREDRIC SNITZER GALLERY
presents Rafael Domenech Paradoxically Tied: A Landscape of Permissions, 2019
link to Fredric Snitzer Gallery
---

In Conversation: Rafael Domenech
Temporality, sensory perception, and spatial relations are concepts at the core of Rafael Domenech's artmaking process. In a conversation with Janet Batet, Domenech talks about how these concepts have informed his latest work, recently on view in an austerely beautiful exhibition in Miami.
"Time / Memory / Context" is the title of your most recent solo exhibition, which recently closed at Fredric Snitzer Gallery's new venue near downtown Miami. The show was composed of works on paper, in-situ sculptures, and an outdoor installation, and explored the notions of temporality, sensory perception, and spatial relations—concepts that have been at the core of your artistic research for the past three years. Could you delve into these concepts and explain to us how they structured the exhibition?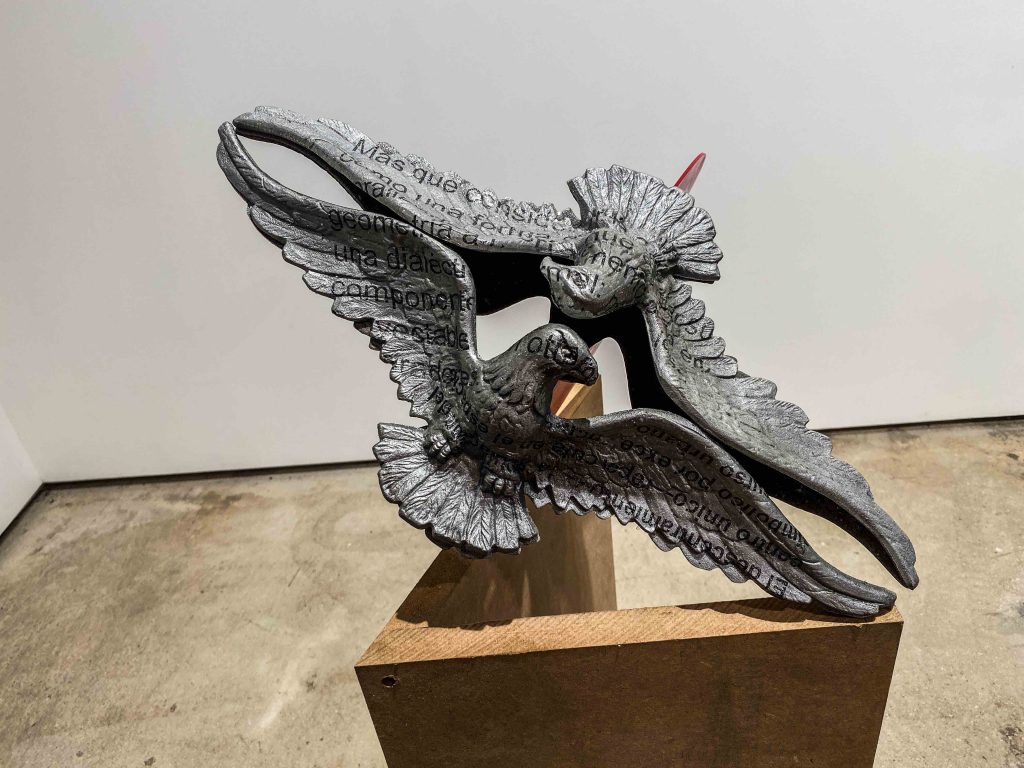 A group of factors has consistently informed my artistic practice, and the source of information for them clearly includes personal experience, but more importantly, a fundamental interest in history, philosophy, and theory. For the last two to three years, I have been deeply aware of ideas that touch upon sense perception and spatial relationships.
These thoughts began forming as a rebellion against my own history and artistic practice. The necessity of having a story to tell was replaced by more personal and fundamental concerns and theories that were always present but not previously exposed. The need to create artificial artifacts, or so-called art with no connection to me, was wiped out by a natural curiosity about space, observation, spatial connection, and time. How a piece is perceived against the space that holds it, and how the work connects with both its source of information and its new context became a fitting commentary and interpretation as I prepared for this exhibition.
I started early to formulate personal theories about the temporality of a work of art, and to generate thoughts on how a piece accepts and acknowledges surroundings rather than refusing them. The concept of time became not only the subject matter of the work, but also an idea about how the work can continuously be transformed, based on context.
My own historical interpretation of a painting, photograph, or drawing has always been of an image that is looked at more than once and does not change form; we receive and reflect information based on personal circumstance. In this case, I was exploring the idea of a work that starts with the act of discovery and continues transforming the perceptional experience.
---
---